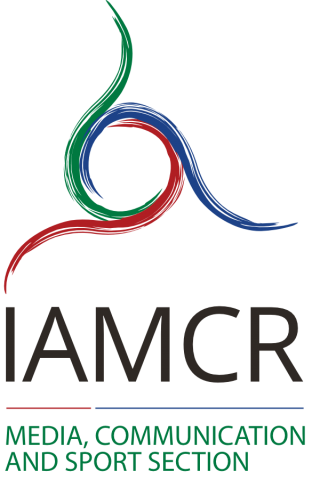 The call for papers below is an extraordinary reopening of the original Beijing call for papers for authors who did not submit to the Beijing conference but want their work considered for Tampere.
---
The Media, Communication and Sport Section of the International Association for Media and Communication Research (IAMCR) invites the submission of abstracts of papers and proposals for panels for the 2020 Congress of the Association, which will be held from 12 to 16 July, 2020 at Tampere University in Tampere. Submissions for this extraordinary reopening will be accepted from Monday 17 February, 2020 until Monday 2 March 2020 at 23:59 UTC.
IAMCR conferences address many diverse topics defined by our 33 thematic sections and working groups. We also propose a single central theme to be explored throughout the conference with the aim of generating and exploring multiple perspectives in plenary sessions and in some of the sessions of the sections and working groups. The general conference theme for 2020 is "Reimagining the Digital Future: Building Inclusiveness, Respect and Reciprocity".
See the IAMCR 2020 general call for proposals.
The Media, Communication and Sport section has traditionally been a platform for inter/trans/multi-disciplinary inspired work and we encourage such papers and panel sessions again. We invite submissions of individual research papers and complete panels. We welcome submissions from all theoretical and methodological perspectives.
In 2020, we particularly welcome contributions that bridge the study of media, communication and sport and the conference's theme "Reimagining the Digital Future: Building Inclusiveness, Respect and Reciprocity".
Authors should consider any of the ideas listed below as relevant to the Media, Communication and Sport Section. This list does not exhaust the potential categories of submissions. Some of the topics that may be addressed are:
Diversity, inclusiveness and respect in sports communication: Gender and Sport, Sporting masculinities/femininities, Minority sports, Disability sport, Sexual diversity, Sport and social inclusion
Producing, covering and consuming sporting mega-events
Media, sport and cultural citizenship
Evolution of the sports media rights market in the age of media portals
The role of emerging technologies in sport communication: digital and mobile media, eSports, virtual reality and beyond
Social networking sites and their use by athletes, fans, media and professional sports organizations
Ethics and accountability in sports journalism
Crisis communication and image repair in sport
Horizons for club-owned media
Sport and the environment, sustainability and sporting legacies
Fans and the performativity of fandom
Sporting personalities and celebrities
Economic development and sport
All papers, from the full range of perspectives on the study of Media, Communication and Sport will be considered.
The Media, Communication and Sort Section also welcomes abstracts for video presentations, as part of an initiative to allow for remote participation. If you wish to submit an abstract for a video presentation, please carefully read the call for video presentations, and follow the procedures explained there.
Languages
The Media, Communication and Sport section accepts abstracts and programmes sessions in English.
Deadline
The deadline to submit abstracts is 23:59 GMT on 2 March 2020.
Decisions on acceptance of abstracts will be communicated to applicants by the section co-chairs no later than 7 April 2020.
Requirements for the submission of abstracts
Abstracts should be between 300 and 500 words. All abstracts must be submitted at https://iamcr2020.exordo.com. Abstracts sent by email will not be accepted. Both individual abstracts and panel presentations are welcome and early submission is strongly encouraged.
It is expected that authors will submit only one (1) abstract. However, under no circumstances should there be more than two (2) abstracts bearing the name of the same author, either individually or as part of any group of authors. No more than one (1) abstract can be submitted to any section or working group. Please note also that the same abstract or another version with minor variations in title or content must not be submitted to more than one section or working group. Any such submissions will be deemed to be in breach of the conference guidelines and will be rejected. Authors submitting them risk being removed entirely from the conference programme.
Evaluation Criteria
Submitted abstracts will generally be evaluated on the basis of:
Theoretical contribution
Methods
Quality of writing
Literature review
Relevance of the proposal to the work of the Media, Communication and Sport Section
Originality and/or significance
The results of peer reviews of submitted abstracts will be announced by 7 April 2020. For other important dates and deadlines, please see IAMCR 2020 key dates on the conference website. For any further inquiries, please contact the co-chairs of the Media, Communication and Sport Section:
Alina Bernstein, PhD
School of media studies, College of management academic studies (COMAS)
The Steve Tisch School of Film and Television, Tel Aviv University, Israel
alinabernstein [at] gmail.com
Xavier Ramon, PhD
Department of Communication, Pompeu Fabra University, Spain
xavier.ramon [at] upf.edu