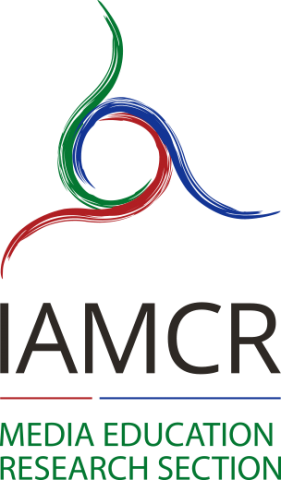 The call for papers below is an extraordinary reopening of the original Beijing call for papers for authors who did not submit to the Beijing conference but want their work considered for Tampere.
Due to the change of venue from Beijing to Tampere, the Media Education Research Section has decided to join the video presentation initiative. If you wish to submit an abstract for a video presentation to the Media Education Research Section, please carefully read the call for video presentations, and follow the procedures explained there.
---
The Media Education Research Section of the International Association for Media and Communication Research (IAMCR) invites the submission of abstracts of papers and proposals for panels for the 2020 Congress of the Association, which will be held from 12 to 16 July, 2020 at Tampere University in Tampere. Submissions for this extraordinary reopening will be accepted from Monday 17 February, 2020 until Monday 2 March 2020 at 23:59 UTC.
IAMCR conferences address many diverse topics defined by our 33 thematic sections and working groups. We also propose a single central theme to be explored throughout the conference with the aim of generating and exploring multiple perspectives in plenary sessions and in some of the sessions of the sections and working groups. The general conference theme for 2020 is "Reimagining the Digital Future: Building Inclusiveness, Respect and Reciprocity".
See the IAMCR 2020 general call for proposals.
Communication and education, writ large, are at the heart of inclusive, respectful and reciprocal societies and cultures. Educational spaces, whether formal (schools, post-secondary, etc.) and informal (libraries, NGOs, community projects, DIY initiatives, journalism and media productions), are possible sites of empowerment that potentially address digital divides, economic inequities and broader questions of social justice. Working in the seams of educational, cultural and social spaces, educators, librarians, community activists, media makers, journalists and communications researchers are positioned in a unique manner to address central, challenging global issues of the day, while also toiling alongside individuals and groups to help develop and nurture media competencies, conceptual frames and ethical comportments.
The Media Education Research MER section is calling for papers related to the conference's main themes from the perspective of ongoing empirical research or theoretical developments. The abstracts can follow a range of directions such as:
How can media education address inclusion and respect for others in a divided world?
How can media literacy bridge digital divides? What are the limitations?
Can we learn from one another? What is the post- or neo-colonial approach to media education?
What are the critical media and information literacies (MIL) and competencies needed in the world today?
Can media literacy help to combat disinformation and propaganda?
What are you working on and how does it fit in to the conference themes?
We are looking for single papers or panels that will be presented in person at the conference. Video or online presentations are not possible in MER!
Languages
Submissions are accepted in English or Spanish. Given the international nature of the conference the section encourages accepted authors to present their work in the English language.
Submission guidelines
Abstracts should be between 300 and 500 words. All abstracts must be submitted at https://iamcr2020.exordo.com. Abstracts sent by email will not be accepted.
It is expected that authors will submit only one (1) abstract. However, under no circumstances should there be more than two (2) abstracts bearing the name of the same author, either individually or as part of any group of authors. No more than one (1) abstract can be submitted to any section or working group. Please note also that the same abstract or another version with minor variations in title or content must not be submitted to more than one section or working group. Any such submissions will be deemed to be in breach of the conference guidelines and will be rejected. Authors submitting them risk being removed entirely from the conference programme.
The deadline to submit abstracts is 23:59 GMT on 2 March 2020.
See important dates and deadlines to keep in mind
For further information, please consult the conference website, or contact the Local Organizing Committee by email: tampere2020 [at] iamcr.org or the heads of the Media Education Research Section:
Chair: Sara Pereira (sarapereira [at] ics.uminho.pt)
Vice chair: Ruchi Kher Jaggi (ruchi.jaggi [at] gmail.com)
Vice chair: Michael Hoechsman (mhoechsm [at] lakeheadu.ca)
Vice chair: Leena Ripatti-Torniainen (leena.ripatti-torniainen [at] helsinki.fi)