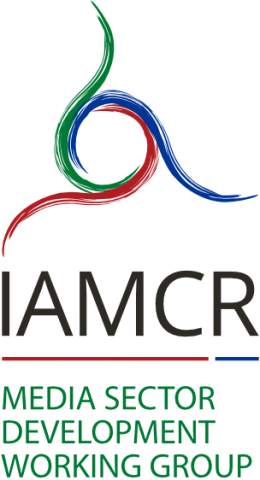 The call for papers below is an extraordinary reopening of the original Beijing call for papers for authors who did not submit to the Beijing conference but want their work considered for Tampere.
---
Reimagining Media Development
The Media Sector Development Working group of the International Association for Media and Communication Research (IAMCR) invites the submission of abstracts of papers and proposals for panels for the 2020 Congress of the Association, which will be held from 12 to 16 July, 2020 at Tampere University in Tampere. Submissions for this extraordinary reopening will be accepted from Monday 17 February, 2020 until Monday 2 March 2020 at 23:59 UTC.
IAMCR conferences address many diverse topics defined by our 33 thematic sections and working groups. We also propose a single central theme to be explored throughout the conference with the aim of generating and exploring multiple perspectives in plenary sessions and in some of the sessions of the sections and working groups. The general conference theme for 2020 is "Reimagining the Digital Future: Building Inclusiveness, Respect and Reciprocity".
See the IAMCR 2020 general call for proposals.
This working group considers the efforts of actors around the globe to shape the laws and institutions that determine how media systems change and develop. These efforts encompass a myriad of activities—policy advocacy, training and capacity building for journalists, the formation of professional associations, the reform of public service media, among others—and constitute a field of practice and international cooperation known as "media development." Equitable access to information, good governance, democracy, civic rights, cultural rights, communication power, and poverty eradication are all cited among the justifications for media development efforts, with implications for how this work is supported and carried out.
The Media Sector Development Group welcomes contributions by both scholars and practitioners and is especially welcoming of collaborative efforts between the two. Bridging theory and practice is one of the Working Group's objectives.
The theme of this year's Congress—"Reimagining the Digital Future: Inclusiveness, Respect, and Reciprocity"—has a strong relevance to the challenges confronting the scholars and other thought leaders concerned with media sector development. The Working Group invites papers and proposals for panels that reflect on this broad theme in relation to three cross-cutting issues:
International cooperation in the media sector: How can we best understand current trends in international cooperation in the media sector, and what are the consequences for international cooperation of a breakdown in multi-lateralism, growing tensions in the context of a multi-polar world, and the rise of new forms of platform power? What does inclusive, respectful, and reciprocal international cooperation look like in this geo-political context, and within the shifting structures of power in the emerging digital media environment?

Mobilizations, advocacy, governance, and the politics of media sector development: Among the varied and heterogeneous efforts by actors to foster development of media sectors around the world, how can we make better sense of these strategies and pathways and clarify their assumptions? And how can we build a stronger praxis between normative principles—such as inclusiveness, respect, and reciprocity—and the practices of actors working to shape media systems and news journalism. How has the media development sector responded to contemporary 'political revolutions'? How can media development respond to the unfolding post-truth world of bias?

Media Development in the digital age: Rapid technological changes have unleashed changes that have ramifications for media development and social change. What case studies exist to support new media models for social change? How has the Global North coped with the rise of media giants? What lessons and options exist for media development in the Global South in this environment?

Normative perspectives of media development: The Working Group also welcomes new reflections and conceptual thinking on normative views of media development. What media is needed to tackle ultra-nationalism, political bias, racism, and bigotry? We are especially eager to move past Western blue-prints, hegemonic notions of media development, and authoritarian models to explore post-colonial and post-modern conceptions that can guide more inclusive and reciprocal efforts—locally, nationally, and globally—that remain in line with international standards of human rights.
Languages
The Media Sector Development Working group can only accept abstracts in English and can only arrange for presentations in English.
Submission guidelines
Abstracts should be between 300 and 500 words. All abstracts must be submitted at https://iamcr2020.exordo.com. Abstracts sent by email will not be accepted.
It is expected that authors will submit only one (1) abstract. However, under no circumstances should there be more than two (2) abstracts bearing the name of the same author, either individually or as part of any group of authors. No more than one (1) abstract can be submitted to any section or working group. Please note also that the same abstract or another version with minor variations in title or content must not be submitted to more than one section or working group. Any such submissions will be deemed to be in breach of the conference guidelines and will be rejected. Authors submitting them risk being removed entirely from the conference programme.
The deadline to submit abstracts is 23:59 GMT on 2 March 2020.
See important dates and deadlines to keep in mind
For further information, please consult the conference website, or contact the Local Organizing Committee by email: tampere2020 [at] iamcr.org or the heads of the Working Group:
Co-Chair: Nicholas Nick Benequista (nbenequista [at] gmail.com)
Co-Chair: Susan Abbott (susanabbott1 [at] gmail.com)
Vice-Chair: Winston Mano (W.Mano [at] westminster.ac.uk)
Vice-Chair (Interim): Jairo Lugo-Ocando (jairo.lugo-ocando [at] northwestern.edu)