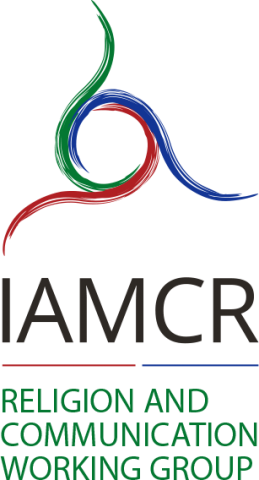 The call for papers below is an extraordinary reopening of the original Beijing call for papers for authors who did not submit to the Beijing conference but want their work considered for Tampere.
---
The Religion & Communication working group of the International Association for Media and Communication Research (IAMCR) invites the submission of abstracts of papers and proposals for panels for the 2020 Congress of the Association, which will be held from 12 to 16 July, 2020 at Tampere University in Tampere. Submissions for this extraordinary reopening will be accepted from Monday 17 February, 2020 until Monday 2 March 2020 at 23:59 UTC.
IAMCR conferences address many diverse topics defined by our 33 thematic sections and working groups. We also propose a single central theme to be explored throughout the conference with the aim of generating and exploring multiple perspectives in plenary sessions and in some of the sessions of the sections and working groups. The general conference theme for 2020 is "Reimagining the Digital Future: Building Inclusiveness, Respect and Reciprocity".
See the IAMCR 2020 general call for proposals.
Proposals for consideration by the Religion & Communication working group must be submitted via the IAMCR submission platform https://iamcr2020.exordo.com.
The central theme for 2020 focuses on our digital future: Reimagining the Digital Future: Building Inclusiveness, Respect and Reciprocity.
At the critical juncture of the second decade of the 21st century, the world is facing
tremendous challenges. The past three decades of cultural, economic and communication have created sharp income and wealth inequities, a divisive international community, dysfunctional media, an increasingly fragmented digital culture and an accelerating environmental crisis. We see deepening technological contestation in digital media between the world's two economic powerhouses. We also witness a sharp decline of the quality ofnational and international information flows as a result of widespread misinformation facilitated by social media.
The digital revolution has affected religion and communication no less than other areas of communication. Against the background of the theme of the 2020 conference Reimagining the Digital Future: Building Inclusiveness, Respect and Reciprocity the working group will explore and discuss the link between religion and spirituality on the one hand, and on the other, prospects for the digital future.
Some themes that may provoke reflection among working group participants include:
Transforming or adjusting? Traditional religions and new media
Competing for religious authority in the digital era
PR: From vertical to horizontal communication: preaching in a digital age
Social networks as a new missionary territories
New media, new discourses... - new ethics? Religious initiatives on media regulation
Web presence of religious groups
Coverage of religion on news websites
On-line Religion
Social networking and religious identity
Educational policy on digital media and religious groups
Given the digital changes underway globally, is it time to rethink communication and relocate it, with all of its nuances, within a new understanding of media and religion that speaks to the future.
But papers across the broad spectrum of research on the relationship of religion, media and communication are equally encouraged. There is hardly an established canon of research in this wide field of religion, communication and culture, although some nuclei in the current research agenda can be identified. These include:
Images of religion in mass media; news coverage of religion.
Religious communities and the media.
Impact of media on religious practices whether personal or institutional.
Theological approaches to the mass media.
Film and religion.
Religious media.
Religious public relations.
The specificity of communication practices in religions given their singular content and claims.
Religious communication processes.
Media expression of faith and spirituality.
Theoretical, methodological, empirical - all approaches are welcome for proposed papers, provided they offer good quality and interesting, novel perspectives in their respective methodological nature.
Criteria for Evaluation
Submitted abstracts will generally be evaluated on the basis of: theoretical contribution; methods; quality of writing; literature review; relevance of the submission to the work of the Working Group; originality and/or significance.
Languages
The Religion and Communication Working Group accepts abstracts and allows presentations in English only.
Submission guidelines
Abstracts should be between 300 and 500 words. All abstracts must be submitted at https://iamcr2020.exordo.com. Abstracts sent by email will not be accepted.
It is expected that authors will submit only one (1) abstract. However, under no circumstances should there be more than two (2) abstracts bearing the name of the same author, either individually or as part of any group of authors. No more than one (1) abstract can be submitted to any section or working group. Please note also that the same abstract or another version with minor variations in title or content must not be submitted to more than one section or working group. Any such submissions will be deemed to be in breach of the conference guidelines and will be rejected. Authors submitting them risk being removed entirely from the conference programme.
The deadline to submit abstracts is 23:59 GMT on 2 March 2020.
See important dates and deadlines to keep in mind
Please share this notice with other academic researchers on media and religion.
We look forward to seeing old and new participants in the working group in Tampere.
Co-convenors:
(Professor) Binod Agrawal
School of Communication
Manipal Academy of Higher Education
Press Corner, Manipal 576104
Karnataka, India
agrawal.binod.c [at] gmail.com
(Professor) Yoel Cohen
School of Communication
Ariel University
Ariel 40700
Israel
prof.yoelcohen [at] gmail.com
Tel 972 2 5710171 mobile 972 506 580224