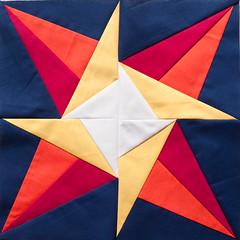 This year, a total of twenty-three travel grants worth more than US$30,000 were awarded to early-stage scholars who are also members of IAMCR, hailing from low and middle-income countries. These grants provided them with the opportunity to participate in and present their work at the Lyon conference. Among the recipients, there were 13 women and 10 men, representing 16 different countries.
IAMCR expresses its sincere thanks for the enthusiastic interest demonstrated by all applicants. Congratulations to the award winners! We trust that your conference experience was enriching, allowing you to forge valuable connections.
We also thank the many IAMCR members who contributed to the award. IAMCR Travel Grants are funded with a percentage of IAMCR membership fees and with voluntary donations by IAMCR members.
The 2023 travel grant winners were:
Aniruddha Jena (School of Mass Communication, KIIT Deemed To Be University, Bhubaneswar, Odisha, India)
Annapurna Sinha (Bina Nusantara University, Jakarta, Indonesia)
Antonio Eduardo de Oliveira Junior (Post-Graduatin Program in Society and Borders, Federal University of Roraima - PPGSOF/UFRR)
Anuja Premika (Department of Communication, University of Hyderabad)
Emmanuel Essel (University of KwaZulu-Natal)
Fei Huang (Tsinghua University)
Henri-Count Evans (Department of Journalism and Mass Communication, University of Eswatini)
Jeremiah Nganda (School of Communication, Daystar University)
Joy Marjawar (University of Cape Town, Centre for Film and Media Studies)
Kajalie Shehreen Islam (University of Dhaka)
Laura Nallely Hernandez Nieto (Metropolitan Autonomous University)
Linxuan Gao (School of Journalism and Communication, Renmin University of China)
Mavis Amo-Mensah (University of Education, Winneba)
Noah Kupeta (University of KwaZulu Natal)
Noel Sajid Murad (De La Salle University)
Padmakumar K (Manipal Academy of Higher Education)
Pinar Umul Ünsal (Izmir University of Economics)
Saroj Prasad Paudel (Association Of Community Radio Broadcasters Nepal - ACORAB)
Sneh Gupta (Guru Gobind Singh Indraprastha University)
Victor Eze (French Institute for Research in Africa)
Xue Zhang (Renmin University of China)
Ying Lai (School of art and communication,Beijing Normal University)
Yongxin Du (Peking University)
For more information on the travel grants, including testimonies of past grant recipients, visit the travel grant section of the website.