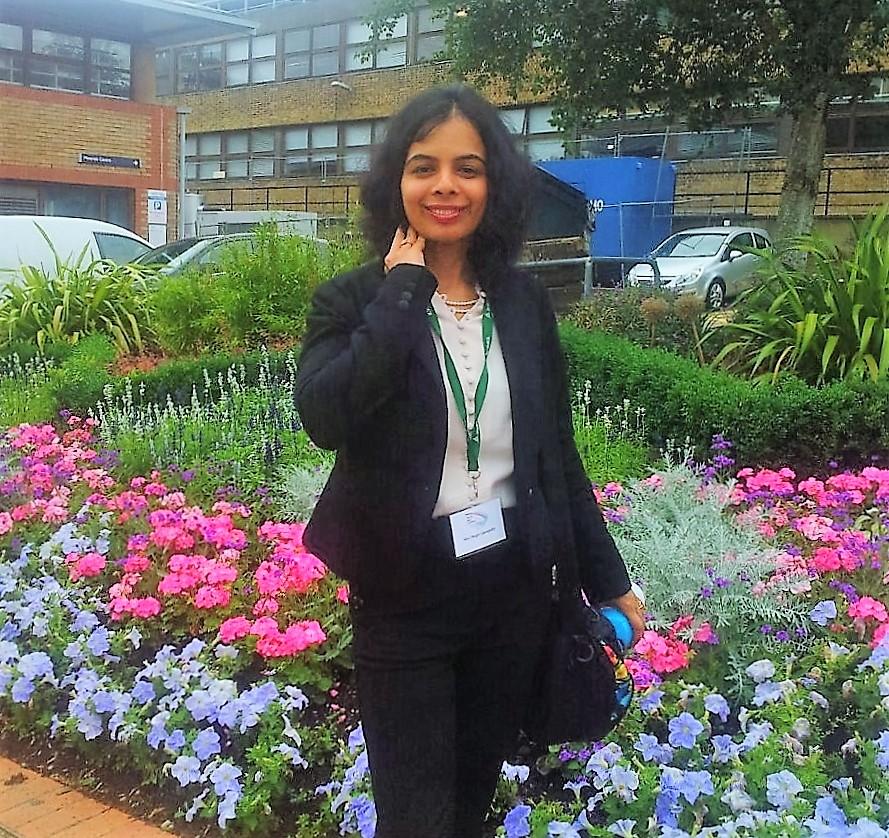 Deepti Ganapathy is an independent researcher and adjunct professor at the University of Mysore, India. She was awarded an IAMCR travel grant to present her paper Palm Leaf Manuscripts in India: Preserving their Antiquity for the Millennials to the International Communication Section at IAMCR 2016 in Leicester.
Having been in the media industry for close to a decade, I stepped into the world of academia recently. I would like to thank IAMCR for giving me this opportunity to attend my first IAMCR conference. I have gained a lot from this travel and have made many friends as well as established contacts in my area of research.
Hearing Jay Blumler, Dennis McQuail and other renowned scholars speak, gave me fond memories to cherish.
I believe that a travel grant like this, will give researchers from all over the world, a chance to present their research as well as develop bonds of friendship and establish their credentials on a platform such as this.
I fervently hope that IAMCR can continue to ofer travel grants in a world, where funding for academic pursuits is fast drying up.
I will definitely continue my membership in the association, knowing that it will benefit other young scholars like me every year to avail a travel grant. I have also been able to persuade some of my fellow academicians as well as media practitioners to become members of IAMCR and benefit from the knowledge and opportunities it offers.
I hope to continue to be able to contribute to IAMCR and volunteer whenever there is a requirement.
Deepti Ganapathy
Independent researcher and adjunct professor
University of Mysore, India
Please consider making a donation to the travel grant fund. It's a great way to encourage emerging scholars and new perspectives within IAMCR.
| | |
| --- | --- |
| Donate in Euros | Donate in USD |
| | |