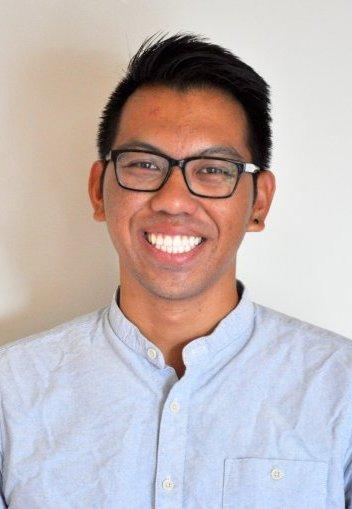 The International Association for Media and Communication Research -IAMCR- and the Urban Communication Foundation are pleased to announce that the 2018 UCF/IAMCR Urban Communication Research Grant will be awarded to Matthew Bui, a doctoral student and Graduate Fellow at the University of Southern California's Annenberg School for Communication, for his project (Re)Claiming the Smart City: Los Angeles, Racial Capitalism, and Sociotechnical Representations of Space. Honorary mentions will be awarded to Bob Hanke (York University, Toronto) and Rebecca Finkel (Queen Margaret University, Edinburgh).
Matthew Bui's project problematizes the degree to which big data governance tools can, and will, deliver on their promises to foster inclusive and equitable outcomes within urban communities. Namely, it examines the datafication and mediatization of place-based communication through open data portals and commercial geospatial platforms, and argues that, without any deliberate intervention, the integration of these tools within urban governance processes will likely perpetuate and exacerbate the logics of racial capitalism embedded within digital infrastructures. These issues of race and class are particularly important for the segregated technopolis of Los Angeles. Moreover, this project calls attention more broadly to the racial and class-based politics of (mis)representation, (in)visibility, and (post)colonialism within sociotechnical productions of space and geospatial databases.
To conduct this study, multiple observational and computational methods are used to process, repurpose, and visualize multiple datasets from commercial platforms alongside open datasets from city and regional government offices and university-affiliated researchers. First, data from Yelp, a business review site, and extant gentrification indices will be used to determine the degree to which the geosocial application favors, immediately and over time, gentrifying class businesses within their ranking systems and therein symbolically erases immigrant and ethnic communities within their digital representations of space. Following this, data from a popular real estate site and the same neighborhood indicators will be used to determine if gentrified and gentrifying areas, often designated as "hot" locales on Yelp, are also identified as the most "up and coming" neighborhoods for development within the real estate website and therein lead to the material displacement and erasure of ethnic and immigrant communities in Los Angeles. Finally, these analyses will inform the discussion of a year-long observation of the design and deployment of three public open data portal initiatives in the city, and their limits and potential for addressing persistent urban problems of inequality.
Matthew N. Bui is a doctoral student and Graduate Fellow at the University of Southern California's Annenberg School for Communication, and an inaugural Randall Lewis Data Science Fellow at the Southern California Association of Governments. His scholarship focuses on the racial and cultural politics of big data and data systems, especially in relation to issues of urban planning and policymaking. In particular, he is interested in advancing "urban data science" as a method of critique and critiquing urban data science as a field.

---
This year the selection committee will also award two honorable mentions to projects by Bob Hanke (York University, Toronto) and Rebecca Finkel (Queen Margaret University, Edinburgh).
Bob Hanke's project, A Smarter, Smart City? Alphabet's Sidewalk Labs and Toronto's Quayside, begins with an October 2017 decision by Waterfront Toronto to partner with Sidewalk Labs, a sibling company to Google, in co-producing "Quayside," a 12-acre site on Toronto's eastern waterfront. The aim is make Toronto a global hub in urban innovation that takes the lead on the "smart city." Speaking of the project, Hanke says, "my goal is to explore how this iteration of the "smart city" will produce social space and contribute to an emerging platform urbanism. My research will investigate the planning process that will lead to a master plan. Approaching the assemblage of people, process, technology, and place will yield insights into data-driven urbanism, embedding of software in infrastructure, sociality, public space, and neoliberal political economy. The research project will contribute to urban communication and geomedia studies and a critical perspective on the social imaginary of a smarter, 'smart city.'"
Bob Hanke teaches media studies in the Departments of Communication Studies and Humanities at York University. Among other courses, he teaches Mediaspace and the Modern City. In 2002, he co-authored a case study of "Signs of a New Park" that examined the planning process and cultural struggle over the meaning of a "park" in the context of new urbanism and a post-modern approach to urban space and nature. He has published in various journals and books, and co-edited "Out of the Ruins: The University to Come" in TOPIA: Canadian Journal of Cultural Studies. His recent research interests include film-philosophy and the co-existential film trilogy of Swedish filmmaker Roy Andersson and U.S. political communication and culture with a focus on Trump's populist politics and micro-fascism.
Rebecca Finkel wil receive an honorary mention for her Examination of Police Communication and Public Interpretations of Safety at Scottish Urban Festivals. Given the current global geopolitical climate and related public safety incidents, security at festivals is now one of the most significant areas of events management, and it is impossible to run successful cultural events or encourage healthy tourism economies if people feel unsafe. However, there is a fine line between creating safe public spaces for celebration and those that are overtly socially controlled. This interdisciplinary research evaluates Police Scotland's communication, and the public's interpretation, of safety messages at Scottish festivals. Police Scotland employs various media and communication campaigns during festivals, such as raising safety awareness through hashtag slogans on social media sites, creating videos with approachable animal mascots, and increasing visual police presence during events. Research methods include mixed methods approaches (surveys, interviews, participant observation, visual analysis) within case study design based in Scotland, specifically focusing on Edinburgh and Glasgow. This research contributes to understanding the roles of the media in reinforcing perceptions of security - and fear - in urban landscapes, and how this may affect participation and consumption of cultural festivals among diverse tourist and local communities.
Dr Rebecca Finkel is an urban cultural geographer and Reader of Events Management in the School of Arts, Social Sciences & Management at Queen Margaret University, Edinburgh. Main focus of research frames critical events studies within conceptualisations of social change. Main research interests centre on equality and diversity, social justice, and cultural identity as it relates to urban festivals and major events. New research investigates post-humanism in events, tourism, and leisure contexts.
---
Funded by the Urban Communication Foundation, the annual $1,750 research grant supports communication and media research that advances our understanding of the growing complexity of the urban environment. It is predicated on the assumption that communication scholars have a valuable contribution to make to understanding the urban landscape. A 7-person committee consisting of five IAMCR members and two Urban Communication Foundation representatives will judge the proposals. IAMCR representatives in the committee are Nico Carpentier (Chair), Aimée Vega, Cees Hamelink, Janet Wasko and Olesya Venger. Urban Communication Foundation representatives are Gary Gumpert and Susan Drucker.