We are pleased to announce that Sneh Gupta and the team of Solomon Oyeleye and Ifedolapo Ademosu have been awarded research grants from the UNICEF/IAMCR Communication for Development Research Fund to support research projects that will advance our understanding of how Communication for Development (C4D) contributes to the United Nations Sustainable Development Goals (SDGs). The awards, worth USD 4,000 each, are funded by UNICEF and managed by IAMCR.
The fund supports research that can link to the work of the Global Alliance for Social and Behaviour Change (GASBC), a coalition of organisations from diverse fields, united by a common commitment to building informed and engaged societies. UNICEF and IAMCR are founding members of the Alliance.*
Sneh, Solomon and Ademosu will receive cash support, mentoring, and the coordination of a peer review of the final papers. They will present their work at IAMCR's 2021 online conference and will discuss their work at webinars open to members of the UNICEF and IAMCR communities.
IAMCR and UNICEF offer their enthusiastic congratulations to Sneh, Solomon and Ifedolapo and their sincere thanks to the members of the selection committee.
Summary of Sneh Gupta's project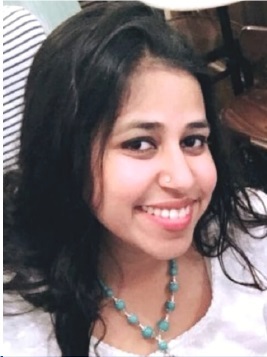 The exploratory study is an attempt to understand the nature and impact of arguably one of the most promising modern information technologies - Mobile Media on advocacy for Sustainable Development Goal - 5 (Gender Equality) in rural Rajasthan, India. The project seeks to examine the creative approaches for monitoring, evaluation and learning (MEL) of digital social and behavioural change communication (SBCC) initiatives using a case study- Chhaa Jaa (a clarion call to "Go Forth and Shine). It is a mobile based online content-driven programme designed to educate, inform and empower low-income adolescent girls (16-19 years old) to make informed decisions about their future - from accessing information about Sexual and Reproductive health (SRH), to negotiating with parents about choices for their education, or preparing to find a first job. This research grounded in theory of change will evaluate mobile media intervention as a catalytic driver to accelerate growth and development of young girls in rural India. It is part of a series of case studies for a Ph.D. programme (Mass Communication) at University School of Mass Communication, Guru Gobind Singh In draprastha University, New Delhi, India. Dr. Kulveen Trehan, Assistant Professor will be the project advisor for this research.
Sneh Gupta is a senior research fellow, pursuing her Ph.D. at University School of Mass Communication, Guru Gobind Singh Indraprastha University, New Delhi in India. She did her masters in Advertising and Public Relations from the prestigious Indian Institution of Mass Communication, (IIMC) New Delhi and worked as a communication professional across media spectrum ranging from New Media Advocacy, Digital Public Relations, Campaign/Programme Planning, and Policy Evaluation Research in various capacities. A gender advocate who believes in the potential of new media in advancing the UN SDG-5 targets, she has actively worked on gender advocacy campaigns like #LahuKaLagaan and #VisibleWikiWomen among others and presented papers internationally at conferences in USA, UK, and Asia.
Summary of Solomon Oyeleye and Ifedolapo Ademosu's project
Given her poor and fragmented health infrastructure, a general lack of trust in government by majority of the population, poverty, and lack of access to credible health information amidst a growing spate of fake news on social media, the covid-19 pandemic became a test for the Nigerian government and the people; a test of how prevention measures and treatment procedures would be communicated, trusted, and accepted. Various IEC tools were developed for use on several aspects of the pandemic, yet there was still a significant noncompliance, giving rise to questions about the positioning, ease of understanding and trust in the message by most of the population. This necessitates a review of the trust in the communication tools and the stakeholders in charge of managing the process, which may or may not have affected their effectiveness. Existing literature point to the usefulness of communication in tackling health challenges but also that it may be ineffective if not easily accessible, understood, and trusted by the target audience.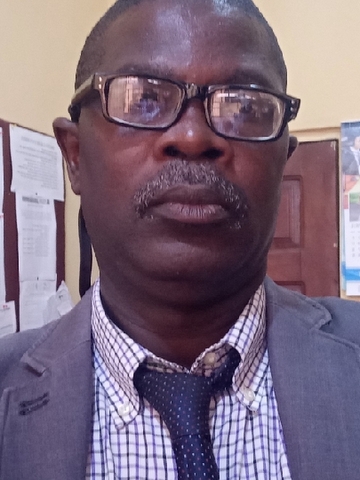 Solomon Oyeleye worked as a journalist for over 20 years before joining the Department of Mass Communication, Caleb University, Imota, Lagos state as faculty member. He holds a PhD in Development Communication from the University of Ibadan, Ibadan. He has consulted for the Nigerian Federal Ministry of Health and UNICEF on Advocacy and Social Mobilization for Prevention of Mother to Child Transmission of HIV/AIDS (PMTCT) and also for United Nations Population Fund on Advocacy Material Development for Reproductive Health Commodity Security/Maternal Health. He was part of the Ministry of Health /UNICEF group that created Social Mobilisation Action Teams (SMAT) to tackle the issue of Mother-to-Child Transmission of HIV in several communities in Rivers, Gombe, Edo, Oyo States and the Federal Capital Territory, Abuja. He is currently the Deputy General Publications Editor for the Association of Communication Scholars & Professionals of Nigeria (ACSPN) and was Co-Researcher & Editor, Media and Information Literacy: Non-formal Education Guide for all Platforms. Document code: CI/ABU/2019/PI/3.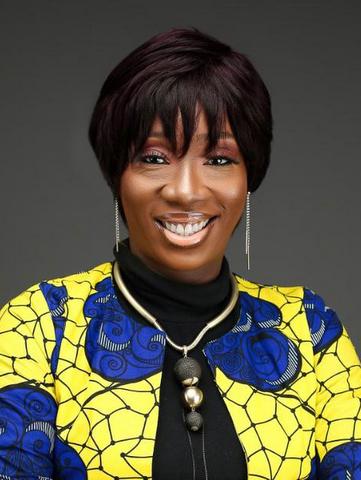 Ifedolapo Ademosu is on the Faculty at the Department of Mass Communication, Caleb University, Imota, in Lagos State, and a PhD candidate at the Department of Communication Studies, Federal University of Agriculture, Abeokuta, Ogun state. Her thesis is on 'Deconstruction of Environmental Communication Programmes on Nigerian Television Stations in South West Nigeria'. Her professional experience spans Advertising/Marketing Communications, Business Consulting and Book Publishing. She has worked on collaborative projects such as 'Media and Information Literacy: Non-formal Education Guide for all Platforms' as Moderator, Co-Researcher & Editor. (Document code: CI/ABU/2019/PI/3), and moderated training and knowledge-sharing sessions on media and information literacy. She is currently the Assistant National Secretary of Association of Communication Scholars & Professionals of Nigeria (ACSPN)
---
*To learn more about the Global Alliance for Social and Behaviour Change please visit www.globalallianceSBC.org. IAMCR members interested in the work of our Task Force on the Global Alliance can contact the co-chairs, Elske van de Fliert [contact] and Thomas Jacobson [contact].
Members of the Selection Committee:
Elske van de Fliert (Chair), The University of Queensland, Australia | IAMCR GASBC Taskforce
Thomas Jacobson, Temple University, US | IAMCR GASBC Taskforce
Andrew Carlson, UNICEF, US | UNICEF
Sohini Bhattacharya, Breakthrough, India | GASBC
Joumana Kalot, American University of Beirut, Lebanon | GASBC
Vinod Pavarala, University of Hyderabad, India | IAMCR membership
Bruce Girard (non-voting), IAMCR, Uruguay | IAMCR Executive Secretariat