A letter from the president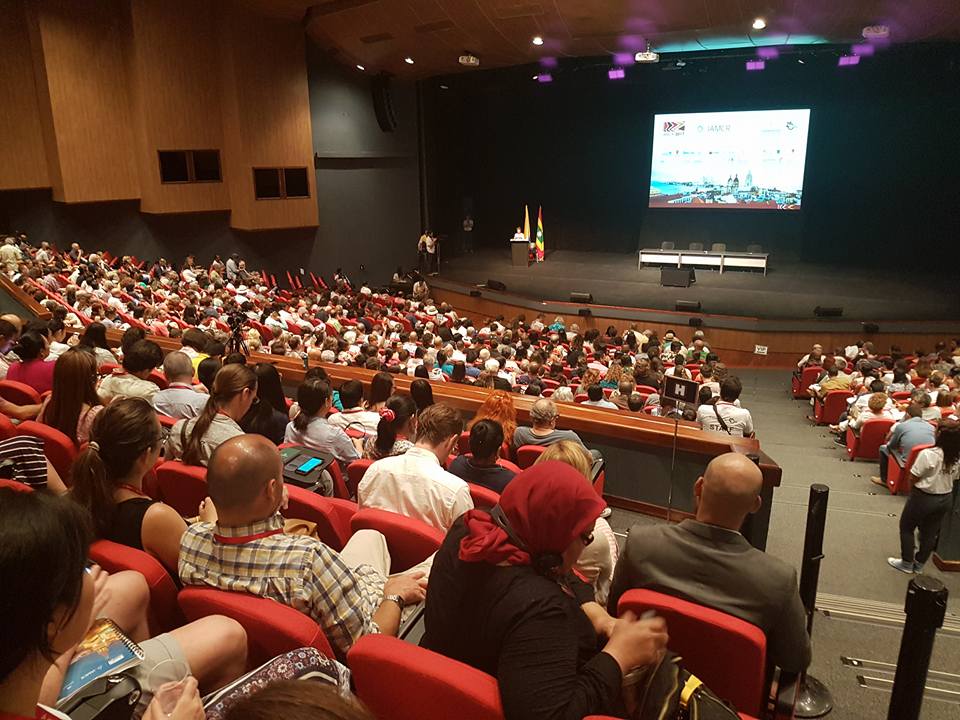 The following letter, in English, French and Spanish, was addressed to everyone who joined us for the recent conference in Cartagena, Colombia and to all members of IAMCR.
Dear Colleagues,
Again, we want to thank the Local Organizing Committee (LOC) for a wildly successful conference in Cartagena. We have been hearing glowing praise from attendees and regrets from those who could not attend.
Thanks again to Amparo Cadavid for heading the LOC – but also special gratitude to Angelica Barrios, General Manager of the conference, Estela Acosta y Lara from the IAMCR Secretariat, and Amely Jürgenliemk, who provided patient support during the process of abstract submission and evaluation and programme development. They and many others, including the student volunteers from Uniminuto, contributed a great deal to the success of the event.
The conference also included a wide range of partners and sponsors – too many to list here but they are all named on the conference website. We very much appreciate their support and participation.
Congratulations again to our Smythe, Urban Communication Foundation, Climate Communication and Distinguished Contribution award winners, as well as the Travel Grant recipients. There are already a number of brief reflections from some of these award winners on the website and more will be added during the coming weeks. You are also invited to send your comments and reflections and we'll publish a selection of them on the website. We have invited all conference attendees to respond to a brief online survey to help evaluate the Cartagena conference. If you haven't completed it yet, please do. It will help make our future conferences even better.
Also, thanks to Kaarle Nordenstreng, Cees Hamelink and Robin Mansell for organizing the closing session, which celebrated IAMCR's 60th anniversary, and included an announcement of the 2018 conference. You can find the welcome video that was shared in Cartagena here: https://iamcr.org/oregon2018/. The 2018 website will be go live at that URL later this month.
We will have more to share about some of the meetings that were held during the conference, including those attended by International Council and Executive Board members and Sections/Working Group heads.
Meanwhile, we have put together a page with links to videos, photos, articles and other things about the Cartagena conference at https://iamcr.org/congress/2017-memories. This is a work in progress. If you have anthing to add to the page, please send it to membership (at ) iamcr.org.
Warm wishes,
Janet Wasko
President