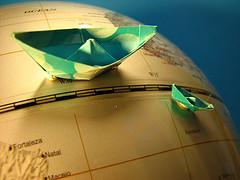 Seventeen travel grants to defray the cost of attending IAMCR 2018 will help early-stage scholars who are members of IAMCR from low and middle income countries. The winners include 12 women and 5 men from 13 different countries. The grants are worth more than US$22,000. Two of the grants were funded by generous donations from IAMCR members who asked that their names not be published. One of these was offered in memory of Professor Dipak De, a long-time member and supporter of IAMCR who passed away earlier this year. The other was given in honour of Beate Josephi, a former treasurer and active member of the association. A total of 126 applications were received.
IAMCR expresses its sincere thanks for the enthusiastic interest demonstrated by all applicants. To those who who were not selected, we wish you the best of luck in your efforts to find alternative funding. To those who were, congratulations! We look forward to welcoming you in Cartagena.
We thank the many IAMCR members who contributed to the award. IAMCR Travel Grants are funded with a percentage of IAMCR membership fees and with voluntary donations by IAMCR members. Our special thanks go to the donors who made the additional travel grants available this year.
The 2018 travel grant winners are:
Ahmed Orabi, South Valley University, Faculty of Mass Media and Communication Technology, Electronic Media Department, Egypt | Religion, Communication and Culture Working Group
Abena Yeboah-Banin, University of Ghana, Department of Communication Studies, Ghana | Health Communication and Change & Communication and HIV/AIDS Working Groups, Audience Section
Leah KOMEN, Daystar University, Kenya | Communication Policy & Technology Section
Ngozi Emmanuel, Nnamdi Azikiwe University, Awka, Anambra State, Nigeria | Public Service Media Policies Working Group
Collen Chambwera, University of Johannesburg, South Africa | Media Production Analysis Working Group
MANUSHI, Department of Communication Research, Indian Institute of Mass Communication, India | Digital Divide Working Group
Preeti Raghunath, University of Hyderabad, India | Global Media Policy Working Group and Law Section
Reena Shah, Institute of Management Studies, Indus University, India | Mediated Communication, Public Opinion & Society Section
Faiza Rafique, Department Of Mass Communication, Forman Christian College A Chartered University, Pakistan, Gender and Communication Section
Abdul Azeez, Sri Lanka | Islam and Media Working Group
Fabiana Franco, Emescam, Brazil | Health Communication and Change & Communication and HIV/AIDS Working Groups
Emy Paola Osorio Matorel, Universidad de Cartagena, Colombia | Crisis Communication Working Group
Carol Valencia, Corporación Universitaria Minuto de Dios, Colombia | Community Communication and Alternative Media Section
Saumava Mitra, United Nations mandated University for Peace, Costa Rica | Media Production Analysis Working Group
Enrique Alberto Alcaraz Segura, Universidad Nacional Autónoma de México, México | Gender and Communication Section
Amaranta Cornejo Hernández, CONACYT-CESMECA, México | Community Communication and Alternative Media Section
Chun Gurung, Faculty of Humanities and Social Science, Tribhuwan University, Nepal | Crisis Communication Working Group
For more information on the travel grants, including testimonies of past grant recipients, visit the travel grant section of the website.
Please consider making a donation to the travel grant fund. It's a great way to encourage emerging scholars and new perspectives within IAMCR.
| | |
| --- | --- |
| Donate in Euros | Donate in USD |
| | |