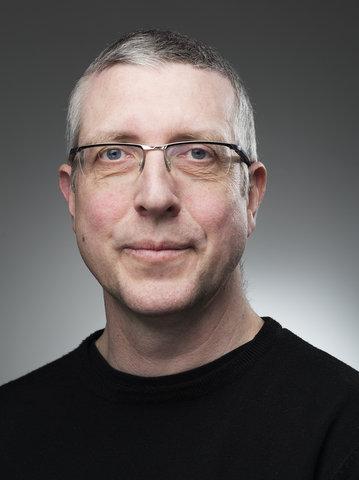 November 2021 - This letter was sent by Nico Carpentier, IAMCR President, to thank IAMCR members for their support in 2021 and to invite them to renew their membership for 2022.
---
I want to take this opportunity to thank you for being a member of the International Association for Media and Communication Research -IAMCR- in 2021 and to invite you to renew your membership for 2022.
2021 was another difficult year, but IAMCR and its members can be proud of our achievements. We look back on the year with satisfaction and pride.
Our annual conference was held online for the second year in a row, hosted by United States International University-Africa, Nairobi, Kenya from 11 to 15 July 2021. One thousand and forty five conference papers, and more than 150 videos were available to thousands of participants from more than 120 countries and territories. These included six plenary sessions and 27 live interactive forums held throughout the week. All conference materials were kept online for two months and were freely accessible to all registered IAMCR members. Many of the videos, including the plenary sessions, remain available on the IAMCR 2021 website.
Many more things happened in 2021:
Fourteen "No travel grants" were awarded to universities from 7 countries to organise regional events during the week of the main IAMCR 2021 conference. At these events, groups of colleagues met to watch one or more IAMCR 2021 video sessions, presented papers included in the conference papers programme, invited guest speakers, and engaged in group discussions.
Our Clearinghouse for Public Statements continued to intervene on IAMCR's behalf in cases involving academic freedom and freedom of expression. Chaired by Robin Mansell, the Clearinghouse is the public voice of the association on issues affecting academic freedom and media and communication areas in which we have expertise.
The IAMCR webinar series began as a new initiative for 2021, with the aim of keeping IAMCR members connected and engaged with regular dialogue, specially in these pandemic times when face-to-face events are not possible. Seven webinars have already been held and others are scheduled for next year. Webinars are open and free of charge to all IAMCR members. You can watch past webinars on the IAMCR Webinar channel on Vimeo.
We also created lots of publication opportunities for our members.
The IAMCR/Palgrave book series, Global Transformations in Media and Communication Research, is on-track to publish two new titles by the end of this year: The Transformation of the Media System in Turkey, by Eylem Yanardağoğlu and Media and the Dissemination of Fear, edited by Nelson Ribeiro and Christian Schwarzenegger. IAMCR members are invited to propose books for the series, and you, as an IAMCR member, are also entitled to a 35% discount on all titles in the series.
The Global Handbooks in Media and Communication Research series, co-published with Wiley-Blackwell, is also open for proposals from IAMCR members. With six volumes published, the series is designed to highlight the best critical scholarship in key areas of communication and media research.
Looking towards 2022, the highlight will be the annual conference, even if we want more events to happen. Hosted by Tsinghua University, IAMCR Beijing 2022 will be held from 11-15 July, offering multiple modalities for participation. Watch this video prepared by the host presenting the conference theme "Communication Research in the Era of Neo-Globalisation: Reorientations, Challenges and Changing Contexts". See the latest news on the conference website.
We have lots of other plans for 2022, but I want to remind you that all of these activities are only possible because of the support we receive from you and our other IAMCR members. Membership fees provide us with the majority of our operating income and your ongoing support is vital to the continuing health of the organization. The past two years have been difficult for us all, and our hearts are with those who didn't make it, and with those who lost loved ones. At the same time, we need to keep our eye on the future. IAMCR, and all the other non-profit associations you belong to, need your support more than ever as we work to maintain and to grow our community in these difficult times. IAMCR is committed to helping its members advance their careers, build their networks, collaborate, disseminate their research, and engage in dialogue as we rethink borders and boundaries or think about Communication Research in the Era of Neo-Globalisation, to highlight the themes of our last and next conferences, or any of the themes that will find a place on our community's agenda.
I am writing to thank you for your support and to ask you to renew your membership now for 2022.
Thank you again for your continuing support of IAMCR -a leading worldwide professional organisation in the field of media and communication research. Your commitment is at the heart of everything we do.

Nico Carpentier
President, IAMCR