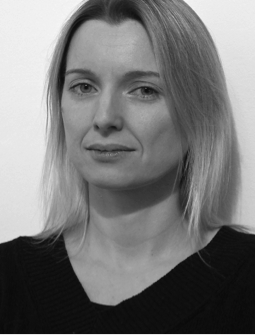 IAMCR is pleased to announce that the 2015 New Directions for Climate Communication Research Fellowship will be awarded to Dr. Cornelia Brantner for her proposal "Comparing Climate Change Discourse and Deliberation on Twitter: Topics, Arguments, Actors, Networks, and Discourse Quality".
In its decision the selection committee notes that Brantner intends "to carry out a comparative study on climate change communication in Twitter. Covering four languages and using an innovative combination of research questions and creative research design, the study will focus on actor networks; topics and sources; expressed sentiments; and the quality of the debate. The project will also look specifically at the roles of Twitter regarding "spaces and places" of protest thus offering a rich and integrative analysis of debates on climate change in social media."
The committee also awarded an honorable mention to a proposal by Christopher Shaw, "Delineating the possibility of democratic deliberations on acceptable levels of climate risk".
The awards will be given at IAMCR's 2015 conference in Montreal.
From October of this year Brantner will be Temporary Professor of Communication and Media Studies (winter and summer term 2015/2016) at the Institute of Media and Communication at the Dresden University of Technology. Previously she was University Assistant at the Department of Communication at the University of Vienna and visiting research scholar at the School of Computer Science at the Carnegie Mellon University in Pittsburg, PA. Her research and teaching focuses on visual communication, journalism, political communication, public sphere(s), social networks, and social movements. Her publications appear in journals such as New Media & Society, International Journal of Communication, Journalism & Mass Communication Quarterly, or Visual Communication and in edited books such as Visualisierung und Mediatisierung [Visualization and Mediatization] (Halem, 2015), Visual Framing (Halem, 2013), or Digitale Öffentlichkeit(en) [Digital Public Sphere(s)] (UVK, 2015).
Writing of her proposal, Brantner noted that "research on media coverage of climate change and on climate change communication, in both traditional and online channels, has grown significantly in recent years. Nonetheless, there are still research gaps, particularly regarding online discussions of climate change and the contribution of grassroots climate movements. The proposed project seeks to address some of these research voids by providing an analysis of climate change discussions from the Twitter microblogging platform. It is conceived as comparative study using qualitative and quantitative (automated and manual) approaches with a mixed method design in order to explore the discourse on climate change and global warming in different regions and countries."
Christopher Shaw, awarded an honorable mention, has been working on the communication of climate risk for ten years, with a particular focus on critical analysis of the construction of climate change as a phenomenon with a knowable single dangerous limit. He was awarded a doctorate from the University of Sussex in 2012, for his thesis 'Choosing a dangerous limit for climate change: An investigation into how the decision making process is constructed in public discourses.' For the past two years he has been leading trans-disciplinary research projects on public understanding of climate policy for the Environmental Change Institute at the University of Oxford and he is about to take up a research position with the Oxford based charitable think tank Climate Outreach and Information Network (COIN).
Describing his project, "Delineating the possibility of democratic deliberations on acceptable levels of climate risk", he wrote: "There is little public awareness of the two degree Celsius 'dangerous limit' policy framework, the risks associated with two degrees Celsius of warming and the uncertainties associated with attempts to define a single dangerous limit. This project employs a website and other online channels to iteratively explore mechanisms for overcoming this lacuna. The website will include i) interviews with high profile actors (to drive traffic to the site), ii) brief video interviews with global publics, asking, 'what does two degrees mean to you?' iii) a blog and iv) online surveys to capture more in-depth perspectives from visitors to the site. The site will go live at the time of Paris 2015. These activities are intended to inform a follow-up research project, the goal of which is to generate findings which will be used to design a series of communications and resources aimed at the public, decision makers, campaigners and journalists."
About the Award
IAMCR recently launched its Climate Communication Research Award, the first of its kind, in 2014. The award has two categories awarded alternately: one for new projects, Directions for Climate Communication Research Fellowship, awarded biannually from 2015, and one honoring influential work, Climate Communication Research in Action, awarded biannually from 2016.
The award is part of IAMCR's policy to green its activities. It received seed funding from a 2014 IAMCR Committee or Task Force Project Grant. IECA joined the project in 2015.
2015 Climate Communication Research Award Committee
Anabela Carvalho (Chair) - IAMCR member, IECA Board Member, University of Minho, Portugal; author of "Climate Change Politics: Communication and Public Engagement"
Julie Doyle - IAMCR member, IECA board member, University of Brighton, UK; author of "Mediating Climate Change"
Linda Nassanga Goretti - IECA member, Makerere University, Uganda
Erin Sinogba - Powershift Philippines, 350.org Philippines