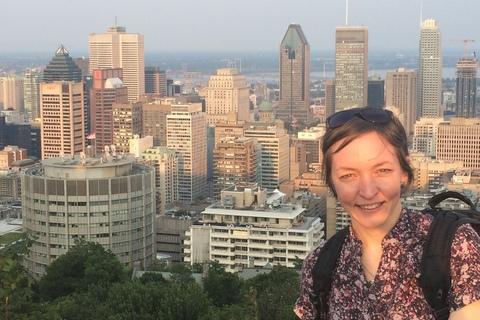 Patricia Lima is a health communication researcher in Paraguay's Ministry of Public Health. She received a travel grant to attend IAMCR 2015 in Montreal and to present her paper, "Patterns and risk communication issues during the contingency against Chikungunya in print media of Paraguay, from June to October 2014" to the Environment, Science and Risk Communication Working Group.
IAMCR's 2015 conference 2015 was a inspiring experience to me because it made me realise that every contribution that we can make to the communication research field is worth it.
It was my first time at an IAMCR conference and I was impressed with the huge variety of topics related to communication research and diversity of the participants, who came from dozens of countries worldwide, although low and middle-income countries were under-represented because financial restrictions.
That under-representation is why IAMCR's policy of providing travel grants is so important and I hope that it will continue. The grants foster diversity, and the multiple perspectives they encourage help us to rethink the very foundations of human communication, its potential for producing and transmitting culture and its role in the progress of science and technology.
After this fantastic experience, I returned to my country, Paraguay, with enthusiasm and ideas to continue contributing to this field of knowledge. I really hope to have the opportunity to participate again in a future IAMCR meeting, which provides a diverse display of what it happening in communication research.
Patricia Lima Pereira
Ministerio de Salud Pública (Ministry of Public Health)
Paraguay
Please consider making a donation to the travel grant fund. It's a great way to encourage emerging scholars and new perspectives within IAMCR.
| | |
| --- | --- |
| Donate in Euros | Donate in USD |
| | |