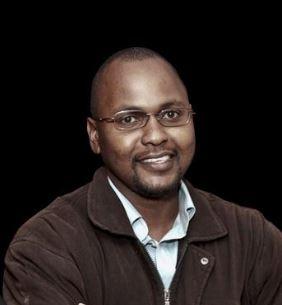 Brian Pindayi from Rusangu University in Zambia received a travel grant to attend IAMCR 2015 in Montreal and present his work Press framing of the (2014-2015) Ebola crisis: A comparative case study of, South Africa, Zambia and Zimbabwe to the Communication and HIV/AIDS Working Group.
IAMCR 2015 was an an invaluable experience that enabled me to gain insights I would have never attained otherwise. My worldview was transformed, my horizons broadened, my perspectives sharpened and I am more energised. I thoroughly enjoyed every moment of interaction with participants at the conference.
The formal discussions within the Communication and HIV/AIDS Working Group were motivating and incisive. I enjoyed all the plenary sessions and found them to be highly informative and inspiring.
Equally inspiring were the informal conversations I had during the tea breaks that resulted in an exponential growth of my social networks. I made fantastic acquaintances that helped extend my appreciation of different cultures and worldviews.
The feedback and discussions that emanated from my presentation on Press framing of the (2014-2015) Ebola crisis: A comparative case study of, South Africa, Zambia and Zimbabwe were invaluable. I will henceforth attend every IAMCR conference because of the unique platform to interact with scholars and to drink from a well of current research trends and concepts.
I commend IAMCR for giving me the opportunity to discuss research issues and concepts with seasoned minds and warm personalities. My impression of the members and donors who made such an opportunity possible is irrevocably: Positive in that delegates were interested in each other's work; Pleasant in that all interactions were in an amenable environment; Progressive in that discussions and plenary sessions were forward looking or oriented; Constructive in that candid questions were asked and solutions offered; and Co-operative in that mutual growth was an underlying objective in the presentations that were made in working group sessions.
To the IAMCR executive board, members and other stakeholders that made the travel grant and conference possible I would like to say: thank you, mille fois merci, muchas gracias.
May the travel grants continue to be offered to many more in the years to come!
Brian Pindayi
Rusangu University, Monze, Zambia
Please consider making a donation to the travel grant fund. It's a great way to encourage emerging scholars and new perspectives within IAMCR.
| | |
| --- | --- |
| Donate in Euros | Donate in USD |
| | |