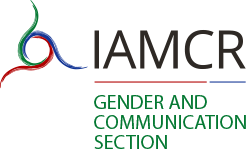 Gender and Communication Section
The Gender and Communication Section has two Chairs, Mehita Iqani, University of the Witwatersrand, and Wajiha Raza Rizvi, Film Museum Society | Beaconhouse National University, and two Vice-Chairs, Laura Castillo-Mateu and Shweta Arpit Srivastava to the management team.
Feeling conditions are not ripe to hold elections for four seats, the Section has opted to dissolve two seats and retain two to help in continuity until 2021.
The Section will hold online elections for the positions of one co-Chair and one Vice Chair previous to the upcoming conference, as the Section's current Mehita Iqani and Laura Castillo-Mateu will step down.
We invite candidates for two positions of a Chair and a Vice-Chair to the management team of the Gender and Communication Section. Nominations and self-nominations are welcome. All candidates must be current members of IAMCR and of the GEN section.
The terms run for four years and re-elections for a second term are valid.
Responsibilities include all phases of conference programming for the Section as well as participation in association-wide decision-making, both during face to face meetings before and sometimes after the annual conference and, between conferences, online.
Interested candidates should send their name, institutional position and a statement (400 words at most), and, optionally, a photograph, to Dr Mehita Iqani <mehita.iqani@wits.ac.za>, Wajiha Raza Rizvi <wajiharaza@fulbrightmail.org>, Laura Castillo-Mateu <laura.castillo@uji.es>, Shweta Arpit Srivastava <ssrivastava@monmouthcollege.edu> with a copy to IAMCR General Secretary Gerard Goggin <gerard.goggin@ntu.edu.sg> and to the IAMCR Executive Secretariat <membership@iamc.org>.
The deadline for submitting candidacies is June 10.
The elections will be held online from 6 to 12 July 2020 using the SurveyMonkey platform. Voting lists will be generated on 10 June. Individual members and representatives of institutional members who are also registered as members of the GEN Section at the time the voting lists are generated will be sent ballots. Members who join the Section after the voting list has been generated will not be able to vote.
You can find the the special procedures for the 2020 online election at: https://iamcr.org/governance/swg-online-rules
---
Candidates
For Co-chair:
For Vice-chair:
---
Statements
Dr. Carolina Matos (City, University of London, United Kingdom)
Structural inequalities based on class, race, nationality and gender have persisted in the last decades throughout much of the world despite the promises of Western liberal democracy of inclusion, democratization and of equal opportunities. Regressions on women's rights in particular have also occurred throughout the world in the last years. In a post-Covid-19 pandemic context, it is feared that progress on the gender agenda will either be stalled or relegated to the margins. Despite these being challenging moments for Social Science researchers working on issues from international development, to poverty and inequalities, the examination of how communications and online media can have a wider role in the advancement of progressive policies on gender equality is destined to become a more pressing issue in the future, in the context of wider debates on the rise of gender-based violence and sexual harassment, the increasing gender pay gap as well as the wider threat to women's basic rights in the developed and developing world, including in the field of sexual and reproductive health and rights.
As an academic and researcher with over 18 years experience working in UK HE, as well as being a Fellow of the British Higher Education Academy, author of three books and many publications in the field of media and democracy, development, gender and international communications, I am self-nominating myself for the role of either chair or vice-chair of the Gender and Communication section of IAMCR. Winner of the 2014 Jabuti prize for the book Media and politics in Latin America: globalization, democracy and identity and author of Globalization, gender politics and the media, my research has focused on the role of communications for social change and the ways in which the media can be a tool for democratization, particularly in Latin America.
I have in the last 25 years researched, taught and written on media democracy, international journalism, public service broadcasting and the public sphere in comparative perspective between Latin American and Europe, and on women's rights and health communications. My current funded Global Challenges Research Fund (GCRF) project investigates how over 50 feminist and health NGOs, based in the North and the South, have made use of communication strategies and online media in their advocacy efforts on women's rights and reproductive health. As chair or vice-chair, I aim to advance cutting-edge research from across the world on gender and the media, ensuring equal opportunities and boosting inclusion.
---
Patricia Núñez-Gómez (Complutense University of Madrid, Spain)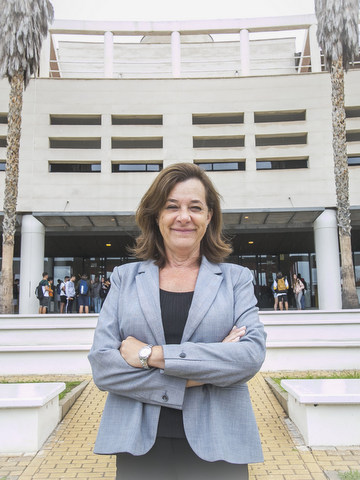 Patricia Núñez-Gómez is Professor and the Head of Applied Communication Science Department in Faculty of Media & Communication at Complutense University (Madrid, Spain). Ex-chair of the Advertising Research TWG in Ecrea (European Communication research and education Association). Member in Digital Culture area and Children and Media Group. PhD in Communication Science, 1992, Summa Cum Laude.
My research interests are about Gender and New profiles in Digital Communication, Digital Competences, Gender and Teens. Gender curriculum in education. Researcher in different innovation projects (More than 40 Research projects). Now working in Gender violence, teens and social networks.
Spanish Member in Unesco Programme about Global Media and Information Literacy. Spanish Member in UNESCO: UNITWIN Network for Gender, Media and ICT. Partner of GECA, international group in gender and audiovisual media.
Head of SOCMEDIA (Group of communicative behaviours and competences developed by children and young people (digital natives) through the use of new media and ICT
Spanish Head of European Project CREMO (Creativity E-modules in Education) Founder of the Inovation Lab in the Applied Communication Science Department.
Head of The European project: Safe Internet Centre for kids.(uses of digital devices and critical thinking in collaboration with governments an ngo's).
Member of The RISEWISE project focuses on the collective of women with disabilities from different perspectives, trying to identify needs and best practices in several EU countries, representing different cultural and socio-economic environments, for the integration and improvement of their quality of life in several respects. Member of Latin american University groups for empowering children through Human rights in Brasil and Colombia. (Journalism and audiovisual communication for peace).
Headmaster of the Chair Digital Communication for Kids. Young Thinking Lab with more than 120 schools working equality and critical thinking with primary and secondary students and their teachers.Visiting researcher at several international universities and collaborating in Latin American and European universities in various research projects. Author of more than one hundred articles.
Álvarez-Flores, P Núñez-Gómez, C Rodríguez Crespo (2017). E-skills acquisition deficiencies at the university in the context of the digital economy. Revista Latina de Comunicación Social, 72, pp. 540 a 559
Díaz-Aguado, M.J. & Núñez Gómez,P (2016) Advertising and Sexism with focus groups of preadolescents. Infancia y Aprendizaje. 39:2, 244-274.
Hänninen, L. & Núñez ,P (2014) Mujeres refugiadas y medios (refugees women and media). Acnur Report.
Núñez Gómez, P. et al (2019) In Press New Syllabi for Media and Communication: Global Mapping of Gender in High Education. Unesco Report.