PCR SECTION ONLINE GET-TOGETHER: INVITATION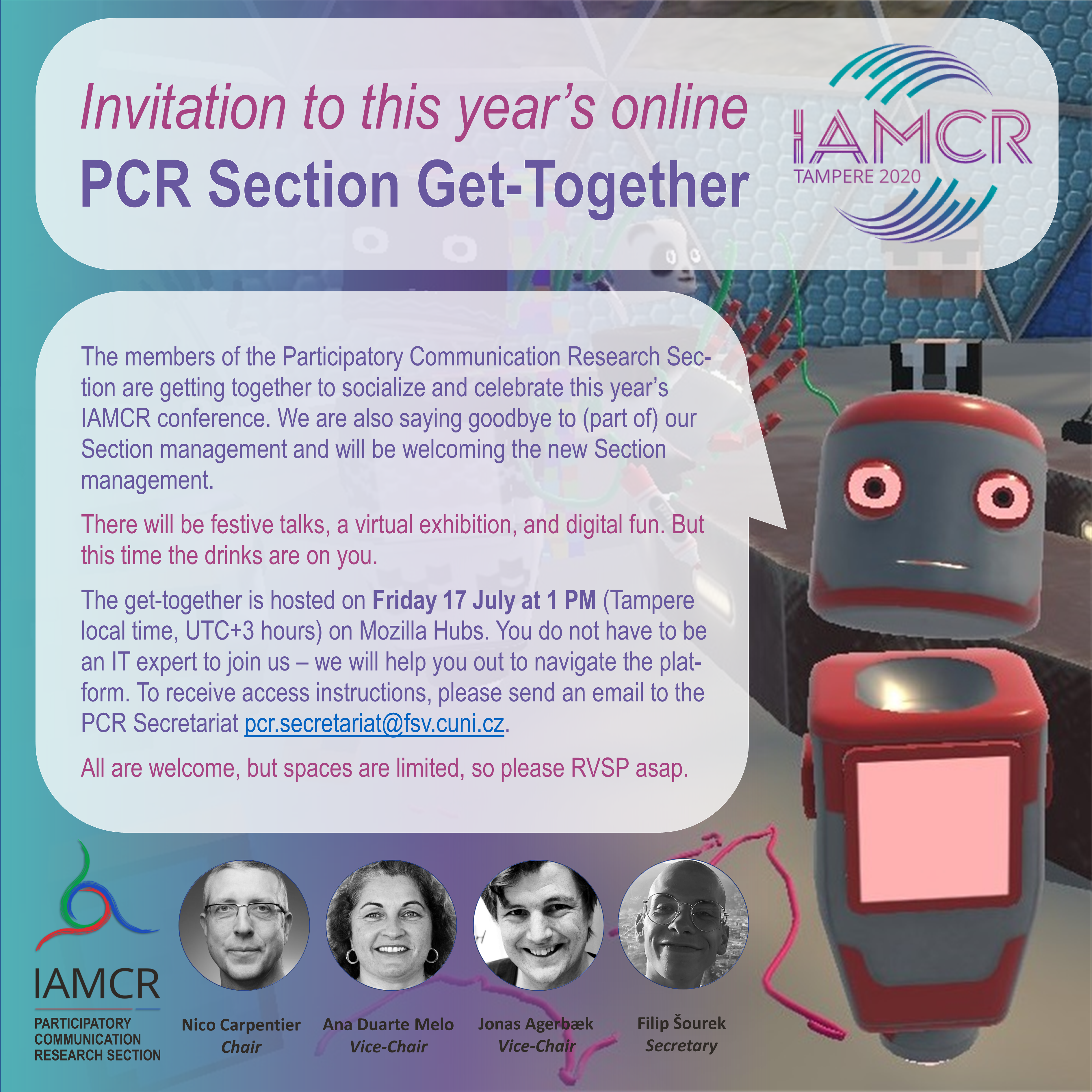 The Participatory Communication Research Section invites its members to for a get-together which is organized with a purpose of socializing and celebrating the IAMCR 2020 conference. The PCR Section will also say goodbye to (a part of) its management and will be welcoming the new Section management.
The get-together is hosted on Friday 17 July at 1PM (Tampere local time, UTC+3 hours) on Mozilla Hubs. To receive access information, members need to send an email to the PCR Secretariat (pcr.secretariat [at] fsv.cuni.cz).