Religion and Communication Working Group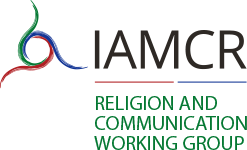 This Working Group has a special interest in religious aspects of communication. It seeks to foster international cooperation in the field, discussion and exchange of ideas, and common research projects.
This Working Group considers important topics around the interaction between religion and the media, including: images of religion in mass media; news coverage of religion; film and religion; the impact of media and communication on religious communities; religious media; and religious public relations. In addition, the working group has an interest in theological approaches to the mass media - ancient and modern; and in communication theories and religion.
Chair: Yoël Cohen [contact]
Vice-Chair: Victor Khroul [contact]

Vice-Chair: Binod Agrawal [contact]
To join the Religion and Communication Working Group, login to your account and select My Sections and Working Groups from the menu. A number of IAMCR sections and working groups send notices and other information exclusively to their members. IAMCR members can join up to five sections or working groups.