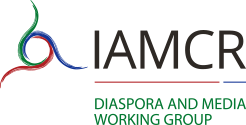 The Diaspora and Media Working Group will be holding elections for one chair and two vice-chair positions, for the term 2023 – 2027.
The elections will be held online from 31 May until 16 June using the SurveyMonkey platform. Individual members and representatives of institutional members in good standing, who are also registered as members of the Diaspora and Media working group are eligible to stand for a position and to vote.
The deadline to receive candidate statements was 17 May.
Read about the Diaspora and Media Working Group
More information and timeline at https://iamcr.org/s-wg/elections2023
---
Candidates
For chair:
For vice-chair:
---
Sumana Chattopadhyay (Marquette University, United States)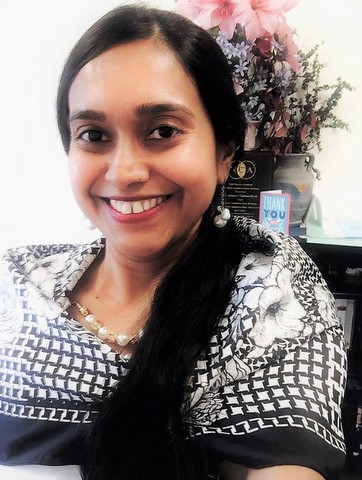 I am interested in the Chair position for IAMCR'S Diaspora and Media working group. My participation with IAMCR started with the Hyderabad conference in 2014. Since then, I have attended quite a few IAMCR conferences. In the last four years I have been actively involved with the Diaspora and Media working group. I have served as Vice Chair for the group since July, 2019 and have worked on various endeavors including the program planning for the last few conferences. One such ongoing initiative is a project funded by a S/WG IAMCR grant that I and my colleagues, Sofia Zanforlin, Jessica Retis and Ola Ogunyemi applied for on behalf of the working group, focusing on media and migration within the Global South. Through this grant award, we were able to develop a series of roundtables involving researchers, policymakers and journalists working on migration in Africa, Asia and Latin America. Also part of this grant involves coordinating an edited book project showcasing the research of some of our roundtable panelists and working group members next year. I am interested in serving as Chair during this upcoming term, to maintain the continuity of this project and see it through its successful completion. I also hope to work with members to develop new initiatives for the working group.
IAMCR's Diaspora and Media Working group's work aligns strongly with my values and research interests. My research focuses on cross-cultural media coverage of environmental and migration crises and pandemics and examines how race, ethnicity and identity impact the media coverage and public attitudes towards such crises. I am currently writing a book on the media coverage of the U.S.-Mexico border crisis and working on another big project focusing on media coverage of Afghan women refugees in the U.S. I am on the Editorial Boards of Communication Monographs and Journal of Applied Communication Research, on the Advisory Board of Journal of Global Diaspora and Media and an Associate Editor for Frontiers in Communication. I care deeply about issues related to diversity, inclusion, and equity in academia, which encouraged me to take on multiple academic leadership roles over the years. During the pandemic, I served as the Chair of the Academic Senate at our University for two years, where I successfully confronted numerous leadership challenges. Additionally, I was the Chair and conference program planner for the Mass Communication and Political Communication Divisions of the U.S. National Communication Association (NCA) in past years. Recently, I was also a member of NCA's Leadership Development Committee and ICA's Sustainability Committee.
Currently, I hold the position of Inclusion, Diversity, Equity, and Access Officer within NCA's Mass Communication Division. Drawing upon my experiences with IAMCR and other academic organizations, my vision is to foster the expansion and enhancement of connections and research collaborations among the scholars affiliated with our working group in the coming years. I would be honored to serve as Chair of the Diaspora and Media Working group.
Warm regards,
Sumana Chattopadhyay
---
Brian Pindayi (Cornerstone University/Rusangu University, Zambia)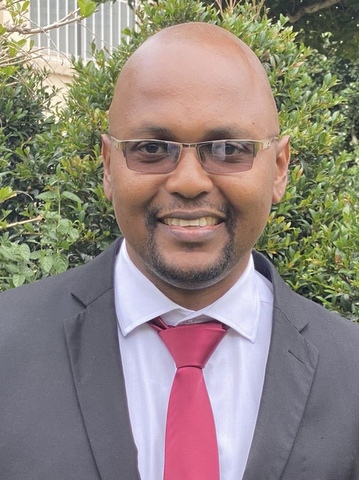 Dear Members of the Diaspora and Media Working Group,
I am excited to put forward my name and candidacy for your consideration as a co -chair or for a designated leadership position from 2023 to 2027. I am an academic, researcher and communications specialist who is driven by the need to develop more effective means of civic engagement for public and private corporations. I have been a member of the working group for several years and I have a keen appreciation of the opportunities and challenges that members face. We grapple with the need to reconcile divergent views and backgrounds as enshrined in the term diaspora which suggests multi-cultural, multi-faceted worldviews and interests. This presents a unique opportunity to explore collaborations and interactions across conventional divides and polarisations. It is my considered view that the working group occupies a privileged space in which we can create more strategic policy and legislative interventions or recommendations aimed at multiplying spaces and opportunities of mutual growth and the betterment of humanity.
I am a devout practitioner of transformational leadership and have over a decade of leadership experience in which I have served as a departmental head, and an Acting Dean of academic institutions in Zimbabwe and Zambia (Solusi University and Rusangu University). I have also had the privilege of being involved in the designing, delivery and evaluation of courses of media and communication in several higher education institutions in Zimbabwe, Zambia and South Africa (Solusi University, Rusangu University, Rosebank College, Eduvos College, Cornerstone University, AFDA and the University of Cape Town – UCT). My involvement in teaching and evaluation has sharpened my competences of networking, research, and other soft skills such as teamwork, problem-solving, critical thinking, decision making and strategic planning.
My research interests of civic engagement, politics and social media are informed by critical theorists and the Habermasian objective of improving the utility of communicative rationality on communication platforms. I am also an ardent enthusiast of finding and harnessing ways of ameliorating the negative effects of communicative capitalism. It is this optimism that has enabled me to successfully execute consultancy roles for developing strategic communication models for both public and private corporations (for example the Zambian Government, the Western Cape Government and Nyanza Metals). I am confident that given the opportunity I can serve the community of the Diaspora and Media Working Group in a manner that will enhance the utility of communication and research.
I have also been favoured to have the unique experiential knowledge of leadership and management skills at Faculty level (University Administrator) and the student leader level (Student Representative Council – SRC president) which has enabled me to develop a heightened sense of empathetic leadership which I believe can help foster better networking and collaborative output at the Diaspora and Media Working Group. Having served as an ambassador of the IAMCR for several years I am familiar with the organisation's structures and would be thrilled to play an active role in furthering the efficiency of the IAMCR.
---
Sofia Cavalcanti Zanforlin (Federal University of Pernambuco, Brazil)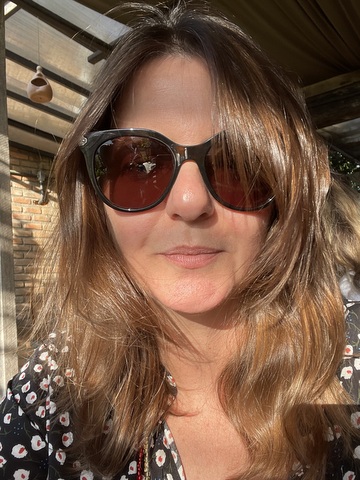 This statement aims to introduce myself as a researcher interested in a vacancy for Vice-Chair of the Diaspora and Media working group. I participated as an exhibitor for the first time in 2011, in Istanbul, and as vice Chair since 2016. My desire is to continue being closely involved in the group's activities since I identify with its profile and areas of interest. In collaboration with my colleagues Jessica and Sumana Chattopadhyay, we submitted and were awarded funding for a series of roundtables from Africa, Asia, and Latin America, in the project Global South Perspectives. The results of these will be published soon. I am interested in serving in the Diaspora and Media Working group for one last period to work towards the continuity of these projects and develop new initiatives as well.
My current research focus on the NGO`s that promotes programs to capacitate migrants to raise their own business as entrepreneurs as a way to Laboral integration in Brazilian society, in the research, its discussed how entrepreneurship for migrants in the context of the affirmation of neoliberalism and the retraction of the role of the State as manager of public policies aimed at the integration of migrants and refugees.
Accordingly, in my studies I highlight migration and its negotiations of belonging with local and global culture, interference in the urban area due to several flows and transits, the formation of ethno-landscapes and the construction of diversity, expressions and transcultural languages and, finally, the presence of information and communication technologies (ICTs) in interpersonal and transnational mediation.
Therefore, I reafirm my desire and availability to get involved in the work of the Diaspora and Media group to strengthen knowledge exchange and learning on topics that interest me directly as a researcher.
Cordially,
Sofia Cavalcanti Zanforlin
Federal University of Pernambuco, Recife, Brazil, szanforlin@gmail.com
---
Noha Mellor (University of Sharjah, UAE)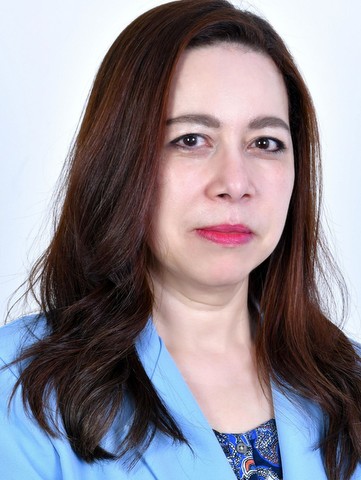 As an experienced researcher with a background in media studies, I have the necessary skills and expertise to lead a successful research group in this field.
My vision is to build on the success of the present leaders of the group with a focus on exploring the complex relationship between diaspora communities and media. With core members of the group, I will develop existing and new research themes such as intersectionality, media representations of diaspora communities that shape public perceptions and diaspora experiences, and the use and impact of digital media platforms on diaspora communities.
In addition, I will work to build a strong and inclusive research team that includes members from diverse backgrounds and disciplines. By fostering collaboration and sharing knowledge, we will push for more cutting-edge research that contributes to our understanding of diaspora and media.
As for my profile, I am a native Egyptian with dual European citizenship (Danish and British). I define myself as a global citizen who embodies the fusion of East and West. I have lived in different cultures, which taught me to celebrate differences.
I received my higher education (BA, MA, and Ph.D.) from the University of Copenhagen, Denmark, and then assumed various academic positions at several universities in Denmark, Sweden, and the UK. I was proud to be part of the small community of ethnic minority (female) professors in the UK, where I also served as an Equality, Diversity, and Inclusion champion at two British universities. I am currently a Professor in Media at the University of Sharjah, United Arab Emirates, and one reason for moving (back) to the Middle East is my wish to be an inspirational leader for female researchers from the region and contribute to shaping new narratives about the region, told by Arab voices.
My research has deployed a global justice ethos to studying the Arab region. It has shed light on under-represented themes, such as the transnational Arab journalists' perception of their power and place within a global media sphere. My research contributed to Global Studies through a prolific record of 11 books. Three of my books were translated into Arabic, contributing to the intellectual debate in the region.
My research expertise has been recognized in numerous ways, including serving as a member of academic promotion panels in several universities worldwide, allowing me to advocate for diversity and inclusion within our academic communities. Further evidence of the recognition of my expertise includes my appointment as a Member of the Peer Review Colleges of the UK Research & Innovation Council and as a reviewer for the Leverhulme Trust and UNESCO-Newton prize.
I am excited about the possibility of leading this research group and look forward to the opportunity to work with your team at the IAMCR.
Best wishes,
Noha Mellor
Professor in Media, University of Sharjah, UAE
LinkedIn: https://bit.ly/3Ym4tPp
Stockholm University: https://www.su.se/english/profiles/nmell-1.285275
ResearchGate: https://www.researchgate.net/profile/Noha_Mellor
Google Scholar: https://bit.ly/3Ymn6Tm
Sharjah University: https://bit.ly/3nAmn3S
---
Jessica Retis (The University of Arizona, United States)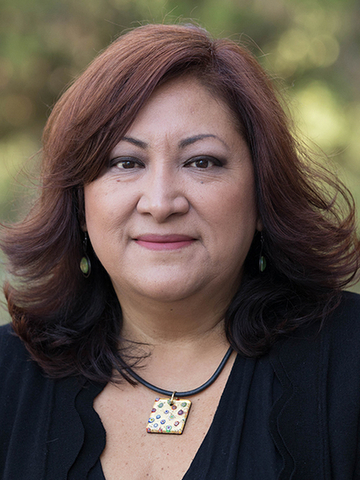 My research interests include Latin America, international migration, diasporas, and transnational communities; cultural industries; Latino media in Europe, North America, and Asia; journalism studies, bilingual journalism, and journalism education. I have published extensively in these areas and in several languages. I serve as a member of the Advisory Board member for the Global Handbooks in Media and Communication Research series with IAMCR and Willey and have reviewed various proposals. I also serve in several in the board of several academic journals in North America, Latin America, and Europe.
I have developed several initiatives for the benefit of our Working Group members and the IAMCR Membership in general. In my joint efforts with Roza Tsagarousianou we edited the Handbook of Diasporas, Media, and Culture (Willey-IAMCR). In 39 chapters, the volume covered topics such as methodological challenges and innovations in diasporic research, the construction of diasporic identity, the politics of diasporic integration, the intersection of gender and generation with the diasporic condition, new technologies in media, with contributions of scholars from various countries and continents. Furthermore, in collaboration with my colleagues Sofia Zanforlin and Sumana Chattopadhyay, we coordinated the last conferences even during the challenging period of the pandemic. We also submitted and were awarded funding for a series of roundtables from Africa, Asia, and Latin America. The results of these will be published soon.
I am interested in serving in the Diaspora and Media Working group for one last period to work towards the continuity of these projects and develop new initiatives as well. I would like to use this time to help prepare the next generation of leaders in our working group. I will be honored to serve as a mentor of junior faculty who might be looking to assume the new headship and willing to learn the details of our organization and working group. I would like to explore initiatives dedicated to supporting doctoral students or recent graduates who are seeking guidance and advice in the international academic service.
Originally from Peru, I hold a Major in Communications (University of Lima), a Master's in Latin American Studies (National Autonomous University of Mexico), and a Ph.D. in Contemporary Latin America (Complutense University of Madrid). I have two decades of journalism experience in Peru, Mexico, and Spain, and have worked as a college educator for three decades in the United States, Spain, and Mexico. I am currently the only Latina in the United States directing a school of journalism with undergrad and grad programs. I am willing to share the challenges and opportunities I encountered in my academic career in hopes to contribute to the diversification of academic leadership. IAMCR is a great platform to engage in these types of exchanges and collaborations. I hope to gain one last time the support of the members to lead this upcoming period and help in the transition of the new generation of scholars in the diaspora and media field of studies.
---