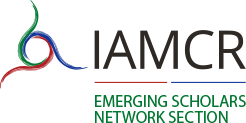 The Emerging Scholars Network section will be holding elections for two co-chair and two vice-chair positions, for the term 2023 – 2027.
The elections will be held online from 31 May until 16 June using the SurveyMonkey platform. Individual members and representatives of institutional members in good standing, who are also registered as members of the Emerging Scholars Network will be eligible to stand for a position and to vote.
The deadline to receive candidate statements was 17 May.
Read about the Emerging Scholars Network
More information and timeline at https://iamcr.org/s-wg/elections2023
---
Candidates
For co-chair:
For vice-chair:
---
Steph Hill (University of Leicester, United Kingdom)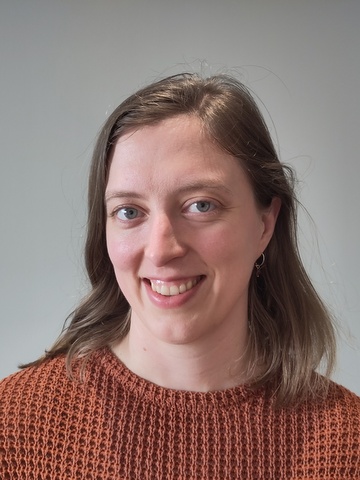 I am running for a second term as co-chair of the Emerging Scholars Network. I received my PhD from Toronto Metropolitan University in 2022 and I current work as a lecturer at the University of Leicester in the East Midlands of the United Kingdom. I have been part of IAMCR since 2017, when I presented my master's dissertation at a panel organized by the ESN. I really value the role of the ESN as a section that is organized specifically to connect, support, and mentor early-career scholars and take seriously the section's potential as a place to practice values of equality and respect and incubate new approaches to research in media and communication.
I began my term as co-chair in 2019, the year before the pandemic moved the meetings of the IAMCR conference online. In the four years that I have been co-chair of the section, I have worked to expand our joint sessions and connections to other sections by recruiting discussants and opening lines of communication. In partnership with emerging scholars globally—in particular with Daystar University in Kenya—I have also worked to create and continue a series of online professionalization workshops for emerging scholars focused on writing, publishing, research methods, grant applications, and life in academia. These workshops have been well-attended and demonstrated a clear interest in the section acting as a venue to share and build skills, as well as a place to share conference papers.
One of my aims as co-chair of the section was to expand the section's leadership, both to build our capacity to create new initiatives and serve our membership, but also to increase the diversity of the leadership team, which has historically been mostly white and western (with an oddly high number of Canadians). Filling four leadership positions this year, two co-chairs and two vice-chairs, rather than only electing two co-chairs, will be a big step towards this goal. I hope that this larger leadership group will make more room for scholars to join us and shape the next chapter of the Emerging Scholars Network.
My goals for a second term, if I am elected, are to act as a point of institutional knowledge and support for the newly expanded head of the section; to continue to develop the section's workshops as a resource for global emerging scholars; and to explore publishing avenues for the section's membership.
---
Wafa Khalfan (University of Sharjah, UAE)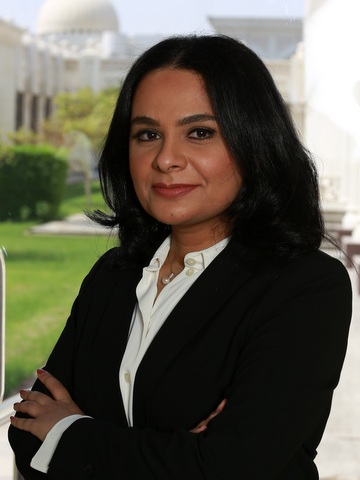 Dear ESN and IAMCR Community,
I am honored to put forward my candidacy for the co-Chair role of the IAMCR Emerging Scholars Network. I have actively participated in various events organized by the current heads, and I was inspired by the diverse panel of speakers and the supportive environment they fostered. Currently serving as an Assistant Professor of Mass Communication at the University of Sharjah with a PhD in Media and Cultural Policy from the University of Glasgow, I bring a wealth of experience from my previous roles spanning over a decade in the media industry, public sector, and NGOs in the UAE and the UK.
As a candidate, I possess the following key strengths that I would contribute as co-Chair if elected:
Multicultural Perspective: Currently based in the vibrant city of Sharjah, which acts as a cultural and academic hub bridging the North and the Global South, I can leverage my experience and networks within the United Arab Emirates and the United Kingdom to support the growth and development of emerging scholars globally.
Entrepreneurship and Industry Experience: Having transitioned from being a media practitioner to an academic, I offer a comprehensive understanding of the media field, grounding my contributions in academic rigor and practical relevance. Furthermore, my previous ventures into startups have provided me with hands-on experience in strategic planning, business development, and innovative marketing techniques.
Compassionate Leadership: Evident through my extensive volunteer work and community support in the UAE and Scotland, I have consistently demonstrated my dedication to supporting others. Through continuous training and engagement in community service, I have actively developed my leadership skills.
If elected as co-Chair of the IAMCR Emerging Scholars Network, I will prioritize the following key objectives:
Community Building and Peer Support: Recognizing the challenges that emerging scholars face in academia and their potential impact on mental health, I am committed to creating a supportive environment where they can thrive both personally and professionally. I will prioritize community building, peer support, and disability inclusion, ensuring that every member, regardless of their background, feels welcomed, respected, and empowered to contribute.
Global Outreach, Collaboration, and Mobility: I firmly believe in the power of collaboration and knowledge exchange across borders. As co-Chair, I will actively promote international partnerships and facilitate collaboration among emerging scholars from diverse regions and cultural contexts.
Futuristic Approaches: A key objective of my candidacy is to foster a forward-thinking approach to academia and the future of universities. Acknowledging the evolving landscape of higher education in the age of AI, I emphasize the importance of anticipating and adapting to these changes. I am dedicated to promoting discussions and initiatives that challenge traditional models, encourage flexibility, and embrace the potential of new scholarly paradigms.
In conclusion, I believe that my academic qualifications, research expertise, teaching experience, industry involvement, and leadership roles demonstrate my multidimensional capabilities and knowledge, which I will utilize to contribute to various aspects of the IAMCR through the Emerging Scholars Network (ESN). My LinkedIn: https://ae.linkedin.com/in/wafakhalfan
Best regards,
Wafa Khalfan (PhD, RET AF)
---
Nancy Gakahu (University of Leeds, United Kingdom)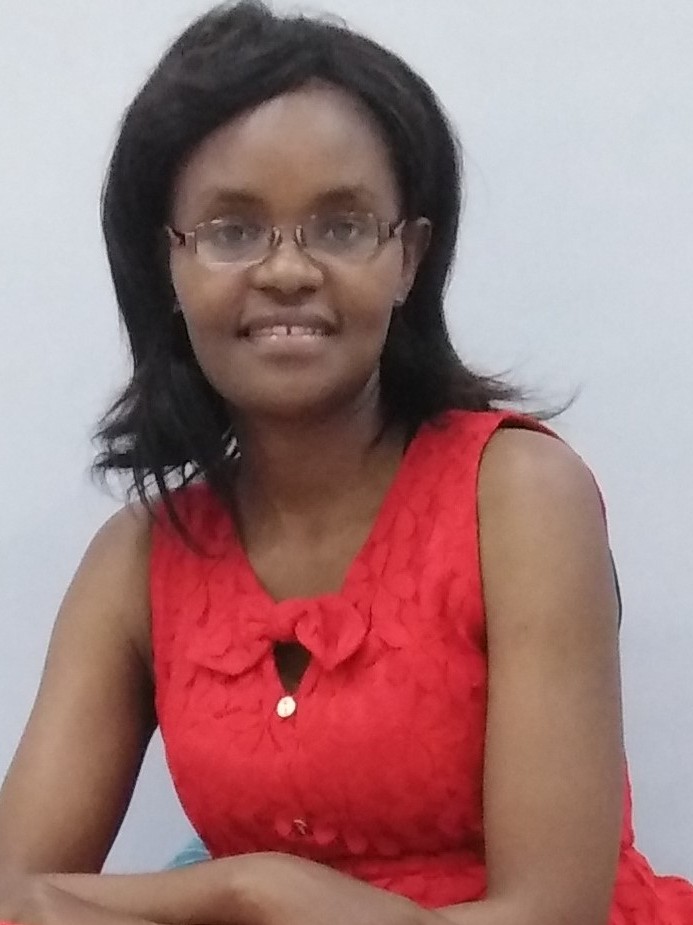 Nancy Gakahu is a member of IAMCR, a commonwealth scholar, a lecturer of communication studies at Masinde Muliro University in Kenya, and currently a PhD candidate at the school of media and communication, University of Leeds, United Kingdom. At the university of Leeds, she is also a teaching assistant in communication research methods. The focus of her doctoral study is on the potentiality and impact of digital technologies in facilitating political engagement in Kenya. In Autumn 2022, Nancy was IAMCR's presenter and convener of the first ever international presidential PhD research webinar where she hosted conference presentations that were geared towards her proposed topic - "Communication, Citizenship, and Representative Democracy: Theoretical and Practical Approaches". In January 2023, she was a reviewer of IAMCR's 2nd International Presidential PhD webinar on Media Literacy: A Critical Pedagogy in Difficult Times of War, Pandemic, and Beyond, convened by Dr Priyanka Sachdeva and Atashi Bhattacharya.
Nancy is interested in serving IAMCR as a vice-chairperson of the Emerging Scholars Network (ESN). While in that position, Nancy aims to achieve the following,
Facilitating the link between the larger IAMCR and individual emerging scholars
Facilitating engagements such as academic exchange and scholarly panels, networking, and organizing conferences and events for members of ESN
Ensuring that emerging scholars who are not aware of IAMCR, and its activities, are made aware so that they can benefit from the opportunities, activities, and networks of IAMCR.
---
Karl Patrick R. Mendoza (University of Canterbury, New Zealand)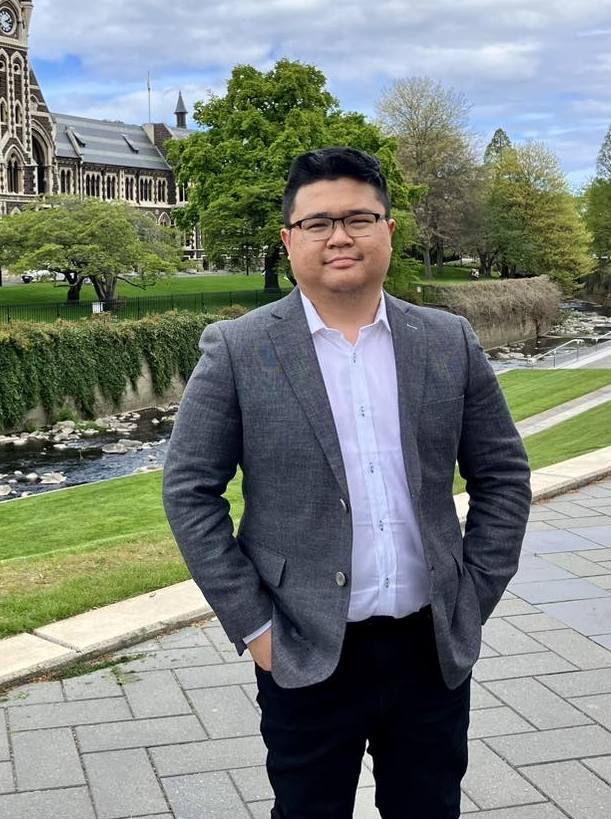 Kia ora koutou
My name is Karl Mendoza, and I'm excited to put in my application for the post of Vice Chair for the Emerging Scholars Network Section of the IAMCR. As a neurodiverse person with ADHD and an international PhD student from the Philippines, I think I can bring a unique perspective to the network and help it reach its goals of supporting universal values and making it easier for emerging scholars to talk to each other and work together.
As the organiser of an online conference on nuancing the Marcos era in the Philippines, I have gained the skills I need to work successfully with other scholars. I know how important it is to make and keep communication lines open across borders, fields, and cultures. I'm dedicated to promoting solidarity, peace, equality, and respect within the network and beyond.
As someone who is neurodiverse and has ADHD, I know how hard it can be to get through academics and research. I think that my experience can help make the Emerging Scholars Network a more welcoming and helpful place for all scholars. I am very passionate about speaking up for neurodiversity and making sure that everyone has access to the tools and support they need to achieve.
Also, as an international PhD student from a developing country, I know from personal experience what difficulties scholars from underrepresented regions face. I am dedicated to promoting diversity and inclusion in the network and making sure that scholars from all backgrounds have their opinions heard and are respected.
If I am chosen as Vice Chair of the Emerging Scholars Network Section, I will work hard to promote the network's goal and help emerging scholars communicate and work together. I will try to make a more welcoming and helpful setting for all scholars, no matter where they come from or what their situation is. I'm sure that my skills, knowledge, and enthusiasm make me a good candidate for this job.
Thank you for taking my application into account. I'm looking forward to contributing to the IAMCR's Emerging Scholars Network Section.
---
Jeremiah M. Nganda (Daystar University, Kenya)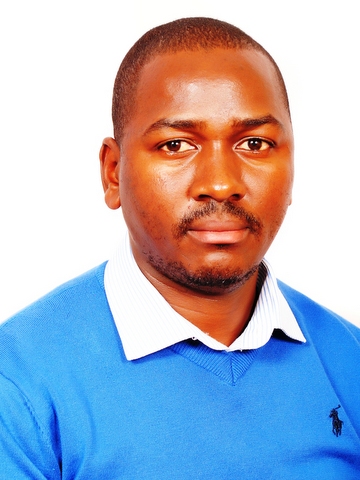 I am Jeremiah Nganda, a PhD Candidate at the School of Communication, Daystar University Kenya. I joined IAMCR in 2019. Since then I had the opportunity to serve as IAMCR PhD Ambassador Kenya and I have assisted ESN leadership in planning and creating awareness about the Section's events. In particular, I was actively involved in planning and coordinating the academic writing and publishing webinar that was held last year. This provided an opportunity for me to learn about some of the needs and challenges of ESN members, and get a glimpse of what ESN is doing / can do to meet the needs of its members. Hence, I hereby express my interest to serve as vice chair of ESN for the period 2023-2027. I believe, together with the other team members we can build a more active ESN and offer members opportunities to network, collaborate and contribute to conversations in their fields of interest.
---