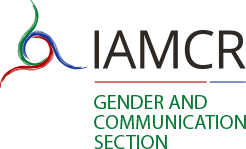 Gender and Communication Section
The Gender and Communication Section (GEN) will be holding online elections for one co-Chair and one Vice-chair positions, for the term 2021 - 2025.
The elections will be held online from 16 June until 14 September using the SurveyMonkey platform. Individual members and representatives of institutional members who are also registered as members of the GEN Section are eligible to stand for a position and to vote.
The current section's officers Carolina Matos (co-Chair) and Patricia Núñez-Gómez (Vice-chair) were elected in 2020, while Wajiha Raza Rizvi (co-Chair) and Shweta Sharma (Vice-chair) are ending their terms after extending their mandates for a year.
Interested candidates must send their name, institutional position, a statement of no more than 500 words and a photograph to elections@iamcr.org with a copy to the GEN Section's current officers, Wajiha Raza Rizvi (wajiharaza@fulbrightmail.org), Carolina Matos (Carolina.Matos.1@city.ac.uk), Shweta Sharma (ssrivastava@monmouthcollege.edu) and Patricia Núñez-Gómez (pnunezgo@ccinf.ucm.es), no later than 16 May.
All candidates must be current members of IAMCR, and of the GEN section. To verify if you are a member of the GEN Section, log in to your IAMCR account and select "My Sections and Working Groups" from the menu.
You can find the election rules at: https://iamcr.org/governance/swg-rules
Read about the Gender and Communication Section
---
Candidates
For Co-Chair:
Sneh Gupta (Guru Gobind Singh Indraprastha University, India)
Wajiha Raza Rizvi (Film Museum Society and Beaconhouse National University, Pakistan)
For Vice-chair:
Faiza Rafique (Forman Christian College, Pakistan)
---
Statements
Sneh Gupta (Guru Gobind Singh Indraprastha University, India)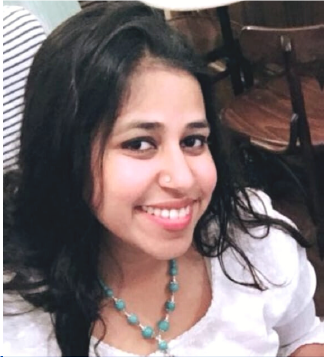 Being an active member of an esteemed conference body is a professionally rewarding experience. As an advanced scholar in the field of media studies, I wish to connect with diverse range of people, including academics, university senior management, university staff, union staff, the wider community and importantly, the eclectic make-up of scholars. Representing issues of Global South, I wish contribute in driving change in leadership, and governance. I see this as an excellent opportunity to understand what the IAMCR does and see how it works from the inside. Representing the academic interests of scholars around will be rewarding and enriching. Academic Events excite me with tasks such as managing budgets and running effective meetings to develop qualities that are highly desired by employers, such as drive, leadership, influencing, multitasking, organising, communication and negotiating. Having to make decisions that may be unpopular with your peers also enhances resilience. Thus, being elected provides great scope for personal development. I hope you will give my application a sincere consideration.
---
Wajiha Raza Rizvi (Film Museum Society and Beaconhouse National University, Pakistan)
Wajiha Raza Rizvi (Dr.) is one of the Heads of Gender & Communication Section IAMCR since 2015. Over the years, she has played a key role in continuity and smooth transfer of Section's responsibilities with good rotation of tasks from her predecessors to successors. She has closely worked with the members of the Section, managed the Abstract Review Committee, prepared CFPs and conference programs for the Section. She is eligible to Head the Section for two more years, and she is confident she can contribute well, if re-elected.
Rizvi believes in academic cooperation and collaboration, and appreciates she got an opportunity to work with several IAMCR members who also believed in mutual understanding and growth. She along with her Co-Chair and Vice Chairs has provided the Section's support to Dr. Maha Bashri (United Arab Emirates University) and Dr. Shobha Avadhani (National University of Singapore) to organize a Symposium in Singapore in July 2021. She has published research with the IAMCR members, includes return of the gaze in "BeDevil: Colonialism and Children of Miscegenation" with Professor Dr. Narran Chitty (Macquarie University) and "Misogyny Across Borders" with Professor Dr. Maria Marron (University of Nebraska). She recently contributed research in one of IAMCR's ongoing projects on History. She published on documentary film classics from across Europe, Russia and America, and visual pleasure in Pakistani cinema. The Encyclopedia of Women and Islamic Cultures has published her research on gender representations in commercial films and also on women producers, directors, and screenwriters.
She has also served on the Abstract Review Committees of other S&WGs of IAMCR since 2012.
Rizvi closely worked with the Marie Adelaide Leprosy Center in Pakistan on a project sponsored by World Health Organization.
She filmed Pakistan: Education and Women https://www.academia.edu/video/kG6J7l for the United States Consulate in Lahore and United States Embassy in Pakistan.
She is an educationalist and has conducted a lot of research on gender, war, censorship, ethnic minority and media issues.
She maintains a large personal collection of archives of films from British India and Pakistan, and has about a hundred media productions to her credit.
She is Director of Film Museum Society and Associate Professor Beaconhouse National University Pakistan. She is also President of Pakistan National Association of Fulbright Alumni and Punjab Head of British Alumni Association Pakistan. She has bachelors in Graphic Design from National College of Arts, PGD in Filmmaking from North East Media Training Center (European Media School) Newcastle Upon Tyne, Masters in Television Documentary from Goldsmiths College University of London, and PhD in Communication Studies from University of the Punjab. She went to Oklahoma State University on Fulbright and Oslo Metropolitan University as a Global Inter Media Dialog Research Scholar.
---
Faiza Rafique (Forman Christian College, Pakistan)
Faiza Rafique is working as an Assistant Professor with the Mass Communication Department at Forman Christian College A chartered university for the past 8 years. She is an M.Phil. in Media Studies.
My research focuses on women empowerment, digital activism, violence on women and human rights. I am a member of IAMCR since 2017 and a member of AGEMI (Advancing Gender Equality in Media Industries).
Belonging to a third world country, I am a staunch supporter of women rights and have organized various seminars and workshops on women activism, hygiene, psychological trauma and violence as a part of my academic teaching.
I have supervised student projects on media advocacy, women rights, and digital activism campaigns. As a vice chair, I am aim to connect feminists from across the globe to collaborate on research projects and work towards creating interdisciplinary research opportunities.