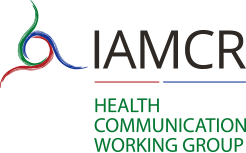 The Health Communication Working Group will be holding elections for two co-chair and two vice-chair positions, for the term 2023 – 2027.
The elections will be held online from 31 May until 16 June using the SurveyMonkey platform. Individual members and representatives of institutional members in good standing, who are also registered as members of the Health Communication working group will be eligible to stand for a position and to vote.
The deadline to receive candidate statements was 17 May.
Read about the Health Communication Working Group
More information and timeline at https://iamcr.org/s-wg/elections2023
---
Candidates
For co-chair:
For vice-chair:
---
Sayyed Fawad Ali Shah (Jacksonville State University, United States)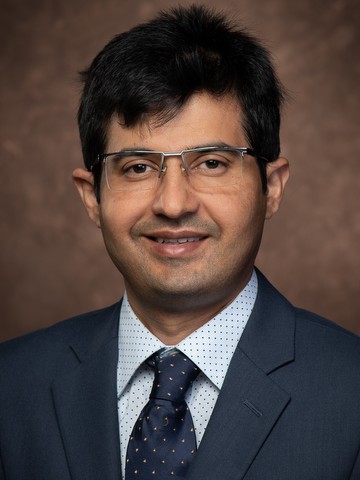 I am Sayyed Fawad Ali Shah, an Associate Professor of Communication at Jacksonville State University, and for the past two years, I have served as the Chair of the Health Communication Working Group of the American Public Health Association (APHA). I am excited to express my interest in running for the co-chair position of the Health Communication Working Group. Having been involved in the activities of the Health Communication Working Group (following the merger of Health Communication & Change and Communication & HIV/AIDS Working Groups) of IAMCR for nearly a decade, I am confident that my experience and long association with the group, along with my leadership role at APHA, have equipped me to effectively contribute to the working group's administration.
My research aims to amplify the voices from marginalized spaces or subaltern contexts that have been systematically excluded from epistemic structures. My primary research areas include the role of communication in reducing health inequities among socially disadvantaged populations, health and science journalism, and digital technologies. I am presently collaborating with health journalists in Pakistan to investigate the factors influencing their role conception and role performance. Additional projects involve leading research to identify factors associated with vaccine acceptance/hesitancy among Pakistan's Pakhtun ethnic population—a high-risk group in polio eradication campaigns—and enhancing vaccine uptake through communication interventions within this community. The project is funded by the National Communication Association's Research Cultivation Grant. My work has been published in multidisciplinary journals such as Vaccine, Journalism, and Health Education & Behavior, and my forthcoming co-edited book examines the nature and manifestation of vaccine misinformation on various social media platforms and its impact on vaccine hesitancy across diverse contexts and cultures. I thoroughly enjoy collaborating with interdisciplinary teams in cross-cultural settings.
As a transnational scholar, I consistently strive to promote diversity, equity, inclusion, and justice. I welcome diverse and heterogeneous methodological and theoretical perspectives, believing that scholars whose research resides on academia's fringes need a platform to centralize their concerns and introduce novel ways of theorizing health communication. My openness to different theoretical, methodological, and paradigmatic perspectives is essential for managing an IAMCR working group that values inclusivity and diversity.
If elected, I plan to focus on the following activities to further invigorate the Health Communication Working Group:
Take measures to apply for the status of a section.
Strengthen collaboration with other sections/working groups.
Identify collaborative opportunities for working group members, such as joint research projects and student/scholar exchange programs.
Organize additional activities beyond the annual meeting, including workshops, online discussions, mentorship sessions, and pre-conference activities that address members' needs and enhance their engagement with the Working Group.
Increase the Working Group's membership.
---
Eliza Govender (University of KwaZulu-Natal, South Africa)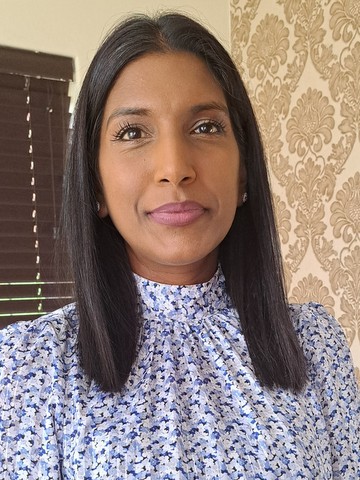 Eliza Govender an NRF rated researcher, is an Associate Professor and Academic Leader of the Centre for Communication, Media and Society (CCMS), in the School of Applied Human Sciences at the University of KwaZulu-Natal, South Africa. She is an internationally recognised researcher in the field of health communication from a communication for social change perspective. Govender serves as vice-chair of the Health Communication working group for the International Association for Media and Communication Research (IAMCR) from July 2019-July 2023, and is on the executive committee and section head of Communication studies for the South African Association of Communication (SACOMM). She is also on the editorial boards of Communicare, the Journal for Applied Communication Research and is a Review Editor for Frontiers in Communication: Journal of Culture and Communication; on the provincial Department of Health (DOH) committees in South Africa for developing and implementing the provincial Health Promotion Strategy for COVID-19; and on the specialized panel for Media and Communication researcher ratings with the National Research Foundation (NRF). She has a well-balanced national and international footprint in her area of research and expertise.
Govenders' specific research interests centres on the utilisation of culturally centred participatory methodologies to advance the promotion of HIV combination prevention; and adoption of human centered design for biomedical innovations; her broader teaching and research interests include entertainment education, communication for social and behavioural change and participatory culture-centred methodologies for health communication and implementation science research.
Current contribution to the Health communication working group
Govender is passionate about communicating health effectively and addressing the disciplinary divide between communication and public health. During her current term as vice chair for Health Communication, she has contributed to the abstract review, program development and coordination of three Health Communication panels on Communicating COVID-19 for each of the online conferences (IAMCR, 2020, 2021 and 2021). She recent co-edited a book with Dr Monique Lewis from Griffith University and Dr Kate Holland from the University of Canberra entitled: Communicating COVID-19 Interdisciplinary Perspectives, with Palgrave MacMillian. Drawing from the expertise of many members of the IAMCR Health communication working group, the authors collectively explore the public health responses in different countries, with chapters examining community-driven approaches, communication strategies of governments and political leaders, public health advocacy, and pandemic inequalities. A second book, Communicating COVID-19: International insights and experiences is currently in press, also reflecting the work on members of the Health Communication working group.
Future plans for Health Communication working group:
Continue to work on collaborative book projects within the working group
Update the health communication IAMCR page with regular news and events
Create a health communication community outside of IAMCR through the IAMCR webinars series
Apply status of a section
---
Sinikka Torkkola (Tampere University, Finland)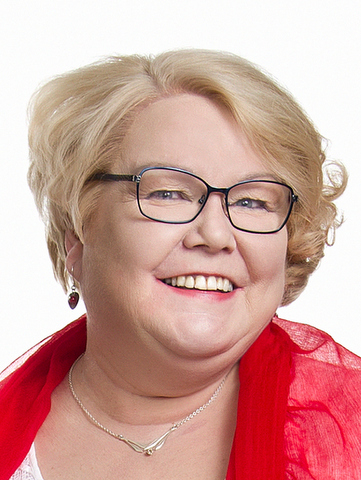 I have served as Vice Chair of the Health Communication Temporary Working Group for one term, and I am interested in serving one more term Chair. The end of the term, with the various online conferences, has been quite demanding—requiring much volunteer work—and I have learnt much about online academic activities. As academics involved in international cooperation efforts, we have tackled many challenges during lockdowns and setting up online programmes such as conferences and workshops. From these experiences, I have learnt much about how to work online and how to utilise new opportunities that offer broader possibilities for scholars all over the world to meet and engage in collaborative discussions. However, in the future, there is still a need for on-site conferences and other on-site academic activities.
I am a senior research fellow at Tampere University and an adjunct professor (docent) at the University of Oulu. Health communication as a research field has been my primary interest throughout my academic career—that is, since the 1990s. In particular, I am keen on developing a deep theoretical and methodological understanding of the field of health
communication. In recent years, my empirical studies have focused on health communication within the context of social media and the digitalisation of healthcare communications. My research project, The Pressures of Ignorance and Disinformation on Expertise, which is a subproject of a larger project, Struggling with Ignorance: Negative
Expertise and the Erosion of the Finnish Information Society at the Turn of 2020, focuses on the question of how interactions between physicians, nurses and patients are changing under pressures and challenges to the institutional authority of health professionals caused by the spread of disinformation on social media. Furthermore, I am conducting research on crisis communication by local health authorities during the COVID19 pandemic. In addition, I
am focusing on the theory of health communication in the context of the ongoing digitalisation of society and culture. Aside from health communication, I have conducted research on the gender of journalism and political journalism.
International academic cooperation has always been my core interest. Since 2020, I have been a member of the International Council of IAMCR, and in 2020, I acted as Vice Chair of the local organising committee for the IAMCR Tampere 2020 conference. Previously, I coordinated the Nordic Conference for Media and Communication Research (NordMedia), held at Tampere in 2017 and Helsinki in 2007. I also served as Vice Chair of the Women's Network of ECREA from 2008 to 2012. In addition, I worked as a visiting researcher at the Universitat Rovira i Virgili, Spain, in 2022; at the University of Bucharest, Romania, in 2019; at the University of Oregon, USA, in 2014; and at Lomosov Moscow State University, Russia, in 2012.
He ejercido como vicepresidenta del Grupo de Trabajo Temporal de Comunicación en Salud por un mandato, y estoy interesada en ejercer un mandato más como presidenta. El final del presente mandato, con varias conferencias en línea, ha sido bastante exigente – requiriendo mucho trabajo voluntario – y he aprendido mucho sobre actividades
académicas en línea. Como académicos involucrados en esfuerzos de cooperación internacional, hemos abordado muchos desafíos durante los confinamientos, incluida la creación de programas en línea para conferencias y talleres. De estas experiencias, he aprendido mucho sobre cómo trabajar en línea y cómo aprovechar nuevas oportunidades
que ofrecen posibilidades más amplias para que investigadores de todo el mundo se reúnan y participen en debates colaborativos. En el futuro, sin embargo, todavía existe la necesidad de conferencias y otras actividades académicas presenciales.
Soy investigadora sénior en la Universidad de Tampere y profesora adjunta (docente) en la Universidad de Oulu. La comunicación en salud como campo de investigación ha sido mi principal interés a lo largo de mi carrera académica – es decir, desde la década de 1990. En particular, estoy interesada en desarrollar una comprensión teorética y metodológica profunda del campo de la comunicación en salud. En los últimos años, mis estudios empíricos se han centrado en la comunicación en salud en el contexto de las redes sociales y la digitalización de las comunicaciones sanitarias. Mi proyecto de investigación, The Pressures of Ignorance and Disinformation on Expertise [Las Presiones de la Ignorancia y la Desinformación en la Pericia], que es un subproyecto de un proyecto más grande, Struggling
with Ignorance: Negative Expertise and the Erosion of the Finnish Information Society at the Turn of 2020 [Luchando con la Ignorancia: Pericia Negativa y la Erosión de la Sociedad de la Información Finlandesa a Principios de 2020], se centra en la cuestión de cómo las interacciones entre médicos, enfermeras y pacientes están cambiando bajo presiones y desafíos a la autoridad institucional de los profesionales de la salud causados por la difusión de desinformación en las redes sociales. También llevo a cabo un estudio sobre comunicación de crisis por parte de las autoridades sanitarias a nivel local durante la pandemia de COVID-19. Asimismo, investigo sobre teoría de la comunicación en salud en el contexto de la continua digitalización de la sociedad y la cultura. Además de la
comunicación en salud, he realizado investigaciones sobre periodismo y género y periodismo político.
La cooperación académica internacional siempre ha sido otro de mis principales intereses. Desde 2020, he sido miembro del Consejo International de la IAMCR. En 2020, ejercí como vicepresidenta del comité de organización local de la conferencia IAMCR Tampere 2020.
Previamente, coordiné la Conferencia Nórdica para la Investigación de Medios y Comunicación (NordMedia), celebrada en Tampere en 2017 y en Helsinki en 2007. También ejercí como vicepresidenta de la Red de Mujeres de ECREA de 2008 a 2012. Asimismo, trabajé como investigadora visitante en la Universidad Rovira i Virgili, España, en 2022; en la
Universidad de Bucarest, Rumanía, en 2019; en la Universidad de Oregón, Estados Unidos, en 2014; y en la Universidad Estatal Lomonosov de Moscú, Rusia, en 2012.
---
Adebayo Fayoyin (Caleb University, Nigeria / University of Witwatersrand, South Africa)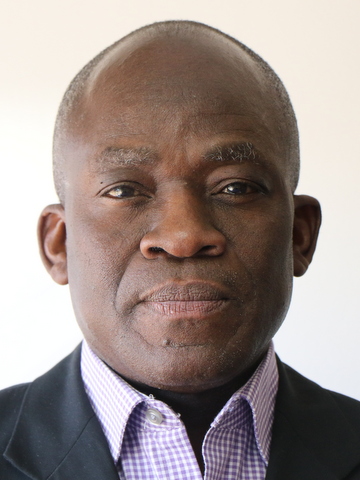 Vision/Goals
1. Stronger coordination and leadership of the Health Communication Working Group.
2. Support for epistemic shifts in health communication theory, research and practice.
3. Active engagement with current global and emerging health issues.
4. Enhanced partnership with critical stakeholders and networks at global and regional levels.
5. Capacity enhancement for emerging scholars.
Qualifications
i. PhD Applied Communication, University of Ibadan, Nigeria, 1990.
ii. MA Public Policy and Management, University of York, UK. 2010.
iii. MA International Law and Diplomacy, University of Lagos, 2004.
iv. MSc Strategic Management, University of Derby, UK, 2003.
v. BSc Mass Communication (Second Upper Division), University of Lagos, Nigeria, 1981.
Specialized/Professional Training
i. Graduate diploma & certificate in International and Community Development Studies, Deakin University, Australia, 2007.
ii. Diploma in Community-based Prevention, Management and Treatment of HIV and AIDS, Galilee College, Israel, 2006.
iii. Diploma in Criminal Justice Administration, School of Public Law, University of Lagos, 2001 (Distinction).
iv. Certificate in Advances in Social Norms, University of Pennsylvania, USA, July 2011 (High Distinction).
v. Certificate in HIV Programme and Counselling, University of South Africa, Pretoria. August 2005.
vi. Certificate in Integrated Marketing Communication for Behavioral Impact in Health and Social Development (IMC/COMBI), New York University, USA July 2004.
vii. Certificate in Social Mobilization Programme, Tulane University, School of Public Health and Tropical Medicine, New Orleans, Louisiana, USA May to August 1996.

Work Experience
Team Lead - Africa Social and Behaviour Change Communication (SBCC) Consortium, 2020 to date - Coordinated a consortium of experts in planning and implementing SBCC consultations in Africa; served as Convener of the continental SBCC regional consultations on Climate and Social Change and offered guidance on national consultations in Nigeria, South Africa and Malawi. Initiated SBCC capacity building project in Africa.
30 years of professional experience in designing, implementing, monitoring and evaluating public information and social and behavior change communication interventions on a wide range of public health and development issues. Worked in three major international development agencies - USAID, UNICEF and UNFPA - at national, regional and international levels in health communication.
Accumulated over 20 years of full-time, visiting and honorary teaching experience in tertiary institutions and professional organizations in Nigeria, Malawi, Kenya, and South Africa.
---
Monique Lewis (Griffith University, Australia)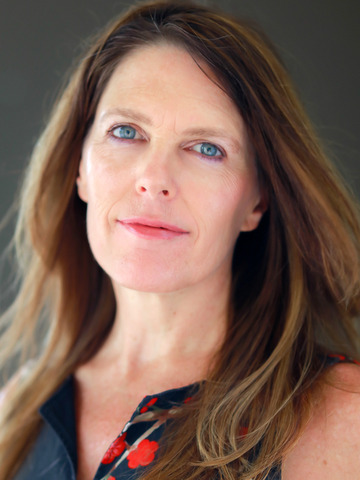 I would like to express my interest in a position on IAMCR's Health Communication Working Group. I have been a member of IAMCR since 2018 and have participated in the annual conference each year since joining. This has involved presenting my own research, participating in, and chairing panel sessions, reviewing abstracts, and undertaking the role of discussant when required. I would like to contribute to the important work being undertaken by the Health Communication Working Group at such a critical time when major health crises are being felt all around the world, and the role played by communication is more vital than ever.
As a communications scholar and a lecturer in communication at Griffith University, my research spans across media and communication, health and medicine, and risk sociologies, with a particular interest in the communicative landscapes associated with health issues. My research strives to analyse communicative landscapes, offering avenues to challenge and make meaning of health communication practice and its engagement with citizens. Ultimately, I hope my work contributes to more attuned and subsequently effective communication in health crises, in particular, stemming from a foundation of ethical practice, at the levels of both strategic communication and journalistic practice. My research has also explored news and media framings of herbal medicine and medicinal cannabis, as well as exploring how risk is constructed in these representations by a range of different interest groups and professional organisations. Since the SARS-CoV-2 pandemic in early 2020, I have focused my research on the challenges of understanding and articulating the COVID communicative landscape, researching COVID vaccine communication on TikTok, COVID narratives at government press conferences, COVID contact tracing apps and datafication, metajournalistic discourse during COVID, and mapping reports of COVID in Australian national news. I also initiated and led a co-edited collection titled 'Communicating COVID-19: Interdisciplinary Perspectives', which was published by Palgrave Macmillan (2021), with co-editors Eliza Govender and Kate Holland, with a second volume forthcoming in the coming months – with contributions from over 50 authors from 12 countries.
I have presented my research findings nationally and internationally, to audiences of media and communication scholars, sociologists, health practitioners, policymakers, and the complementary medicine industry. I am a member of the Griffith Centre for Social and Cultural Research at Griffith University, the International Association of Media and Communication Research (IAMCR), the Australian and New Zealand Communication Association (ANZCA), and the News & Media Research Centre (NMRC) at the University of Canberra. I peer review for International Journal of Communication (IJoC), Sociology of Health & Illness, Frontiers in Communication, BMC Complementary Medicine and Therapies, Organizational Communication, as well as Routledge.
I have published articles in national and international journals, including International Journal of Communication (IJoC), Sociology of Health & Illness, Journal of Cannabis Research, Communication Research and Practice, and Health Sociology Review.
I teach the Bachelor of Communication and Journalism degree program at Griffith University and have designed, lectured, and convened courses in health and science communication, ethics, public writing, media relations, and risk and crisis communication.
---